Qualcomm Snapdragon | 128 GB | 8 GB | Win 11 Pro EDU | inkl. 24 Monate Garantie | Schwarz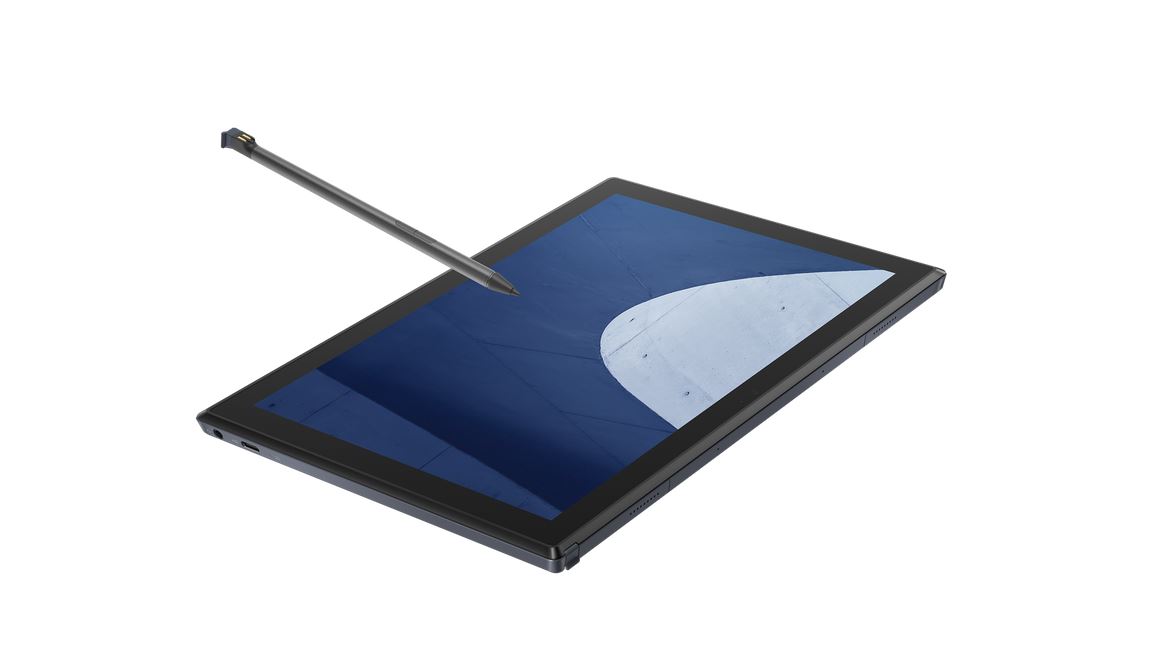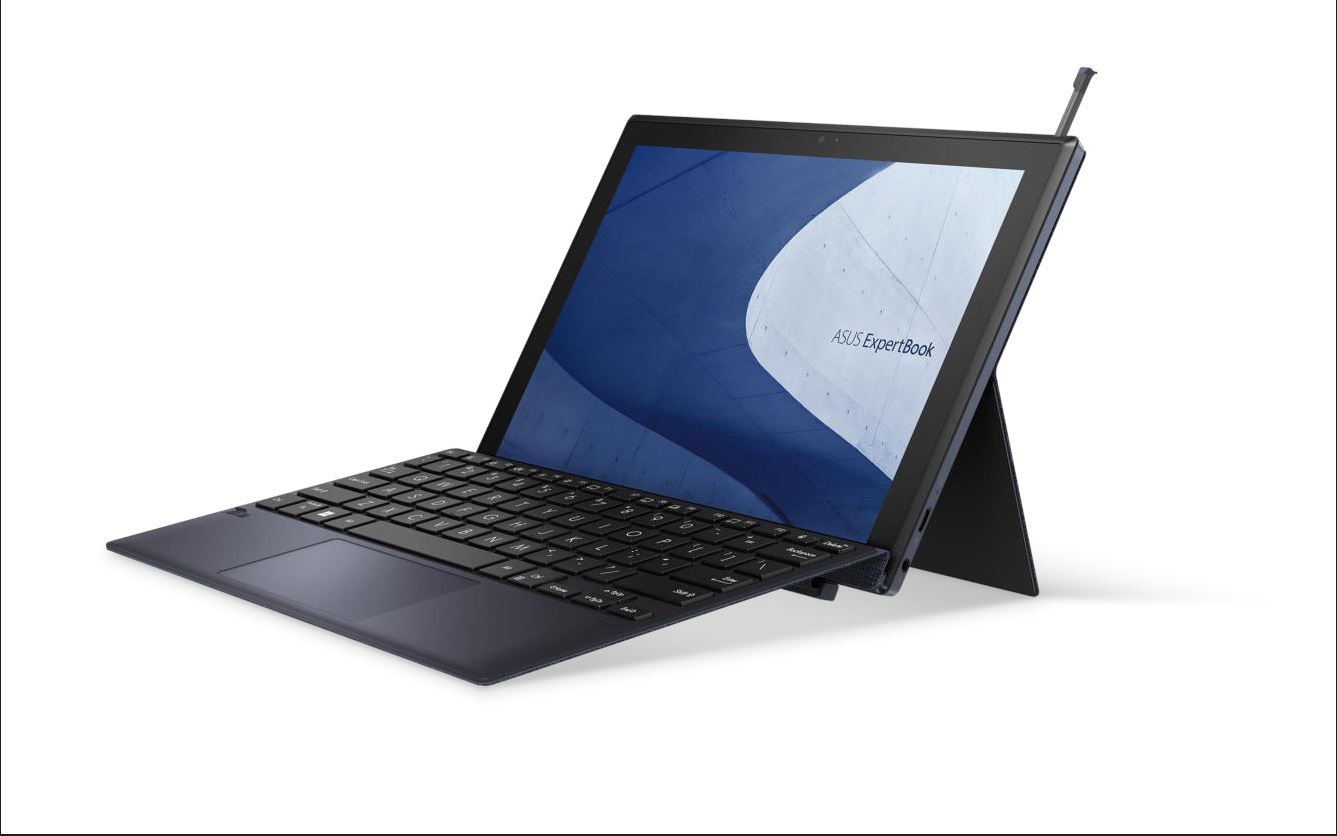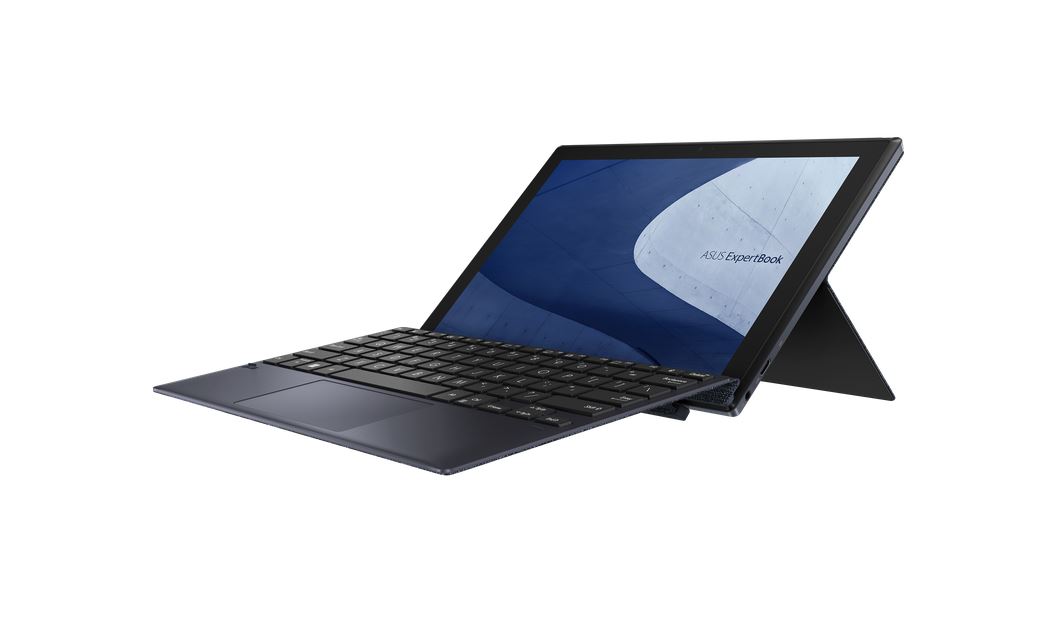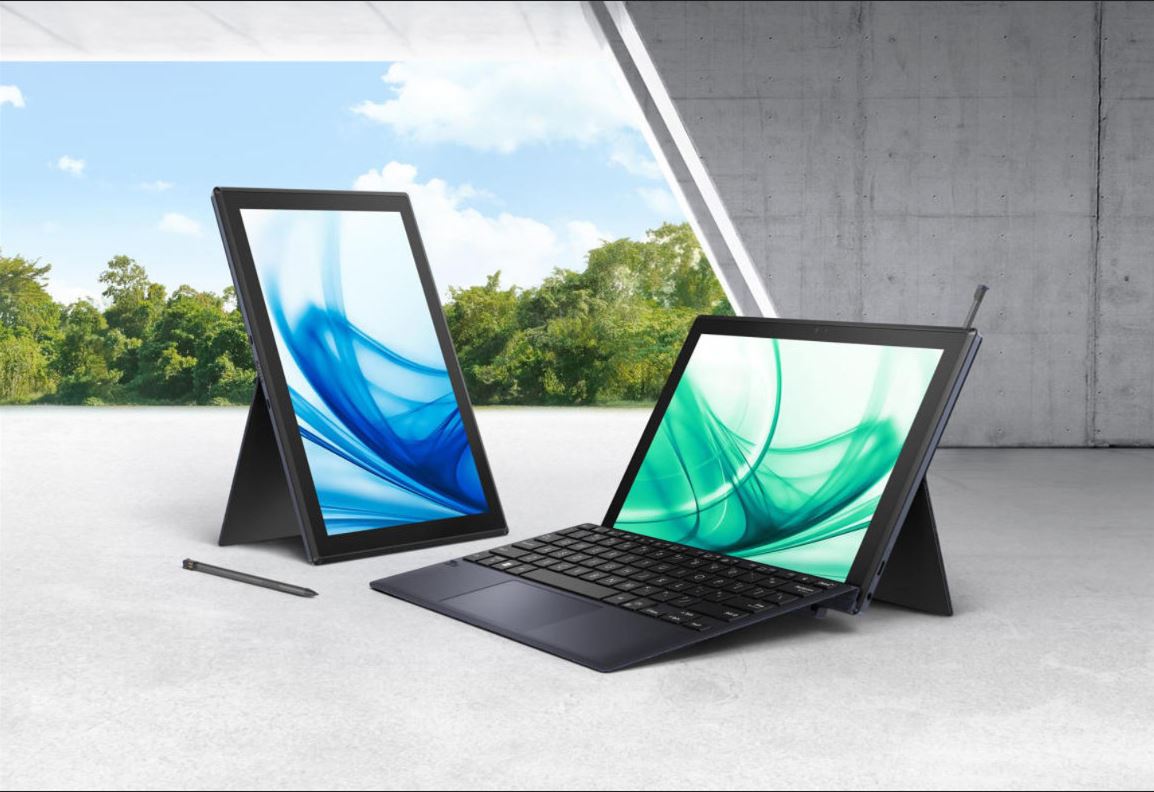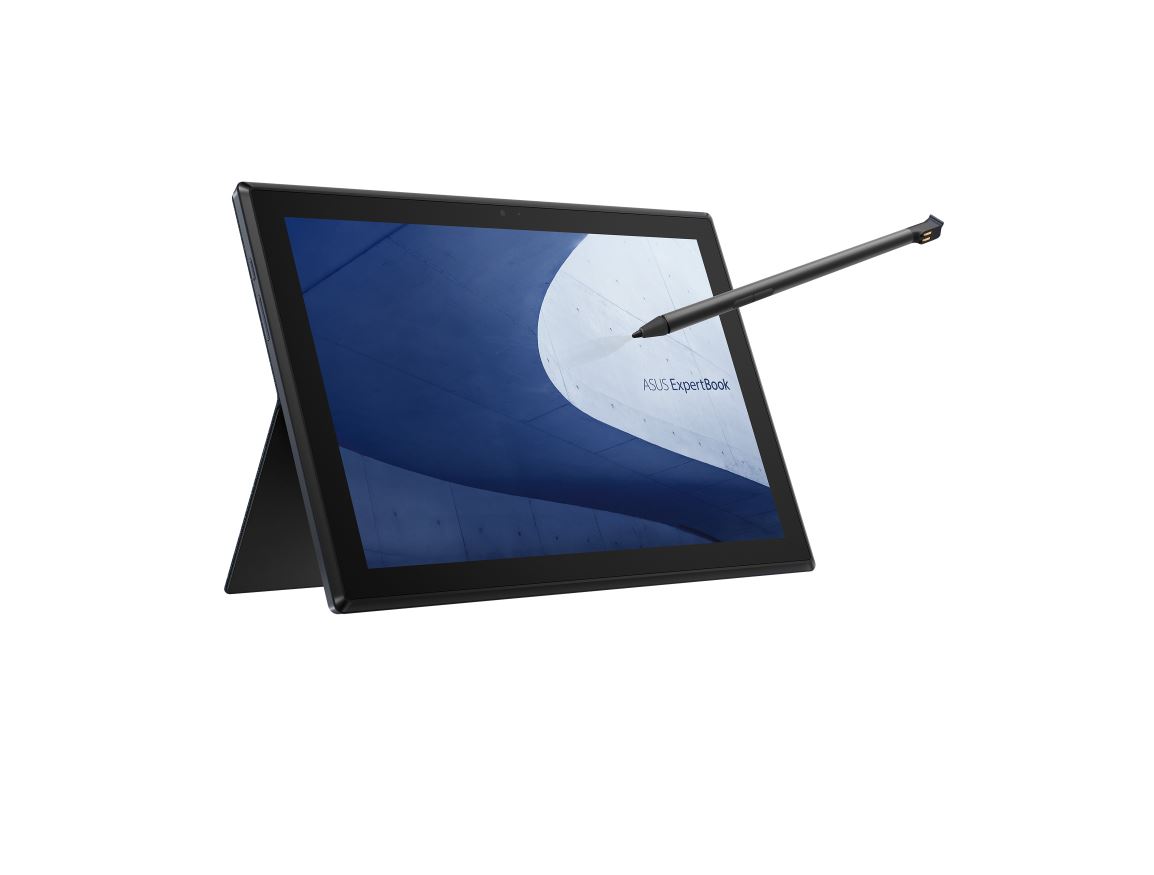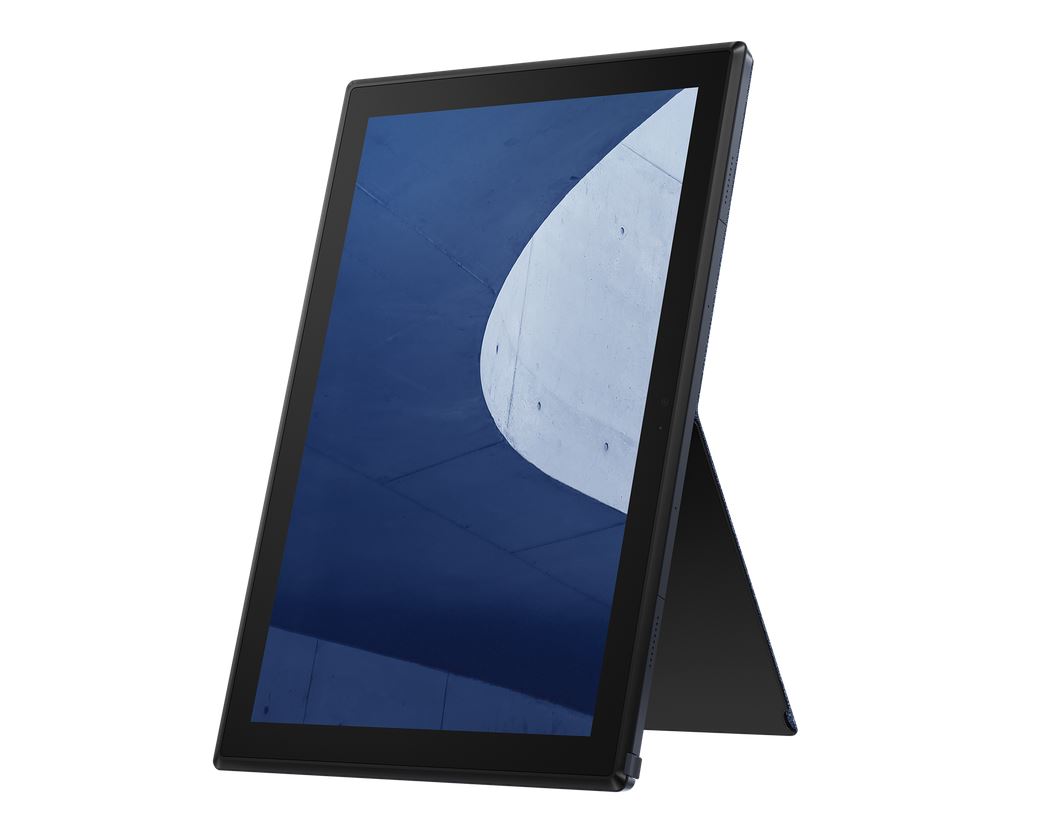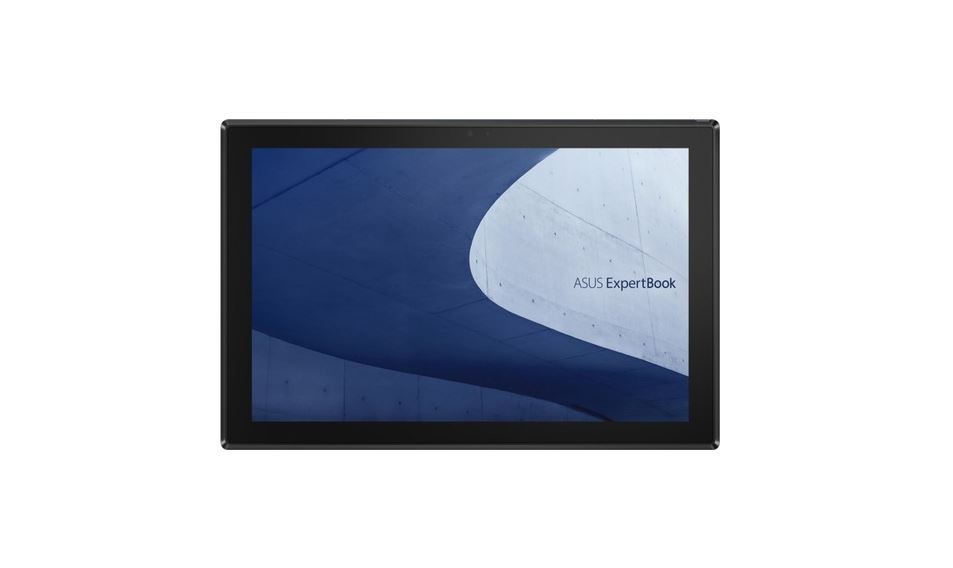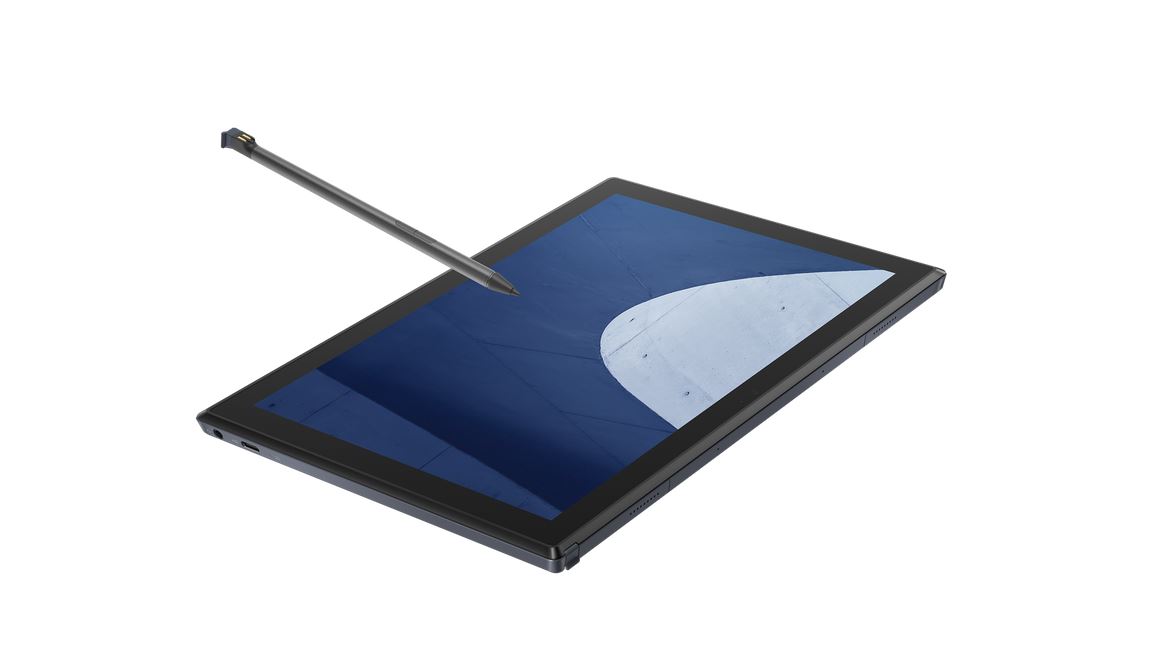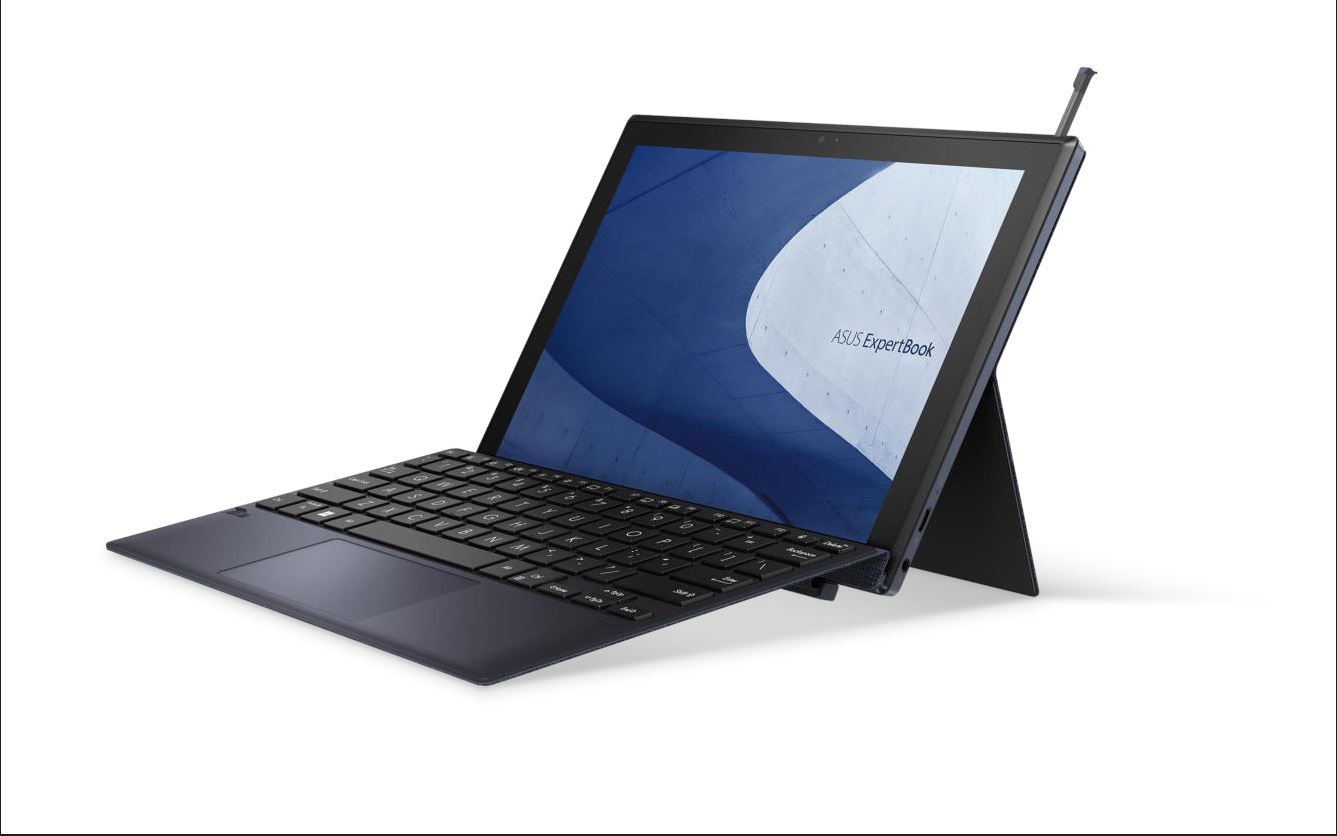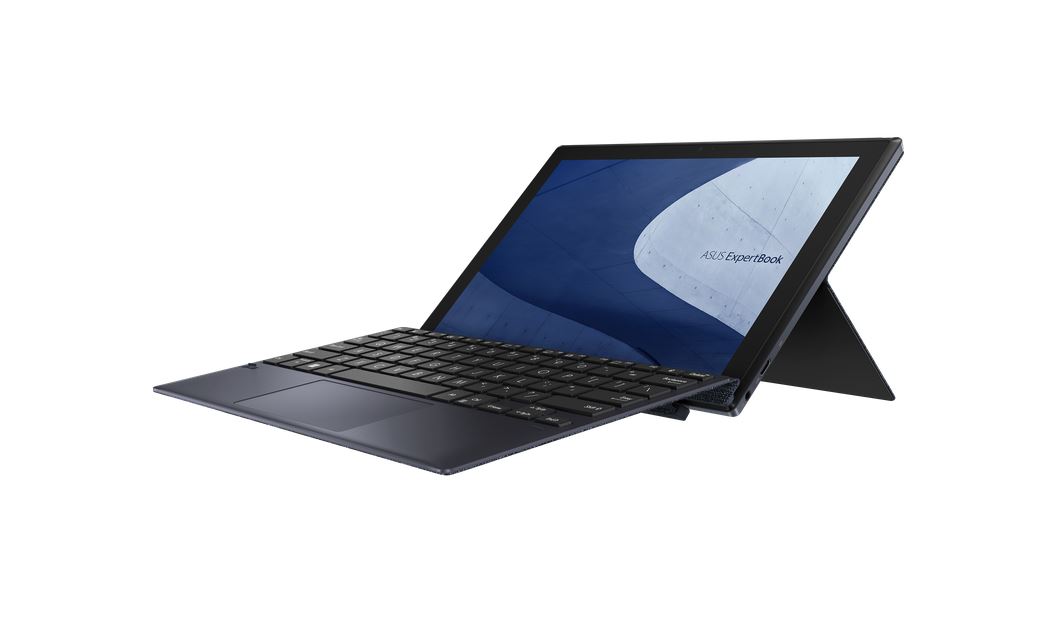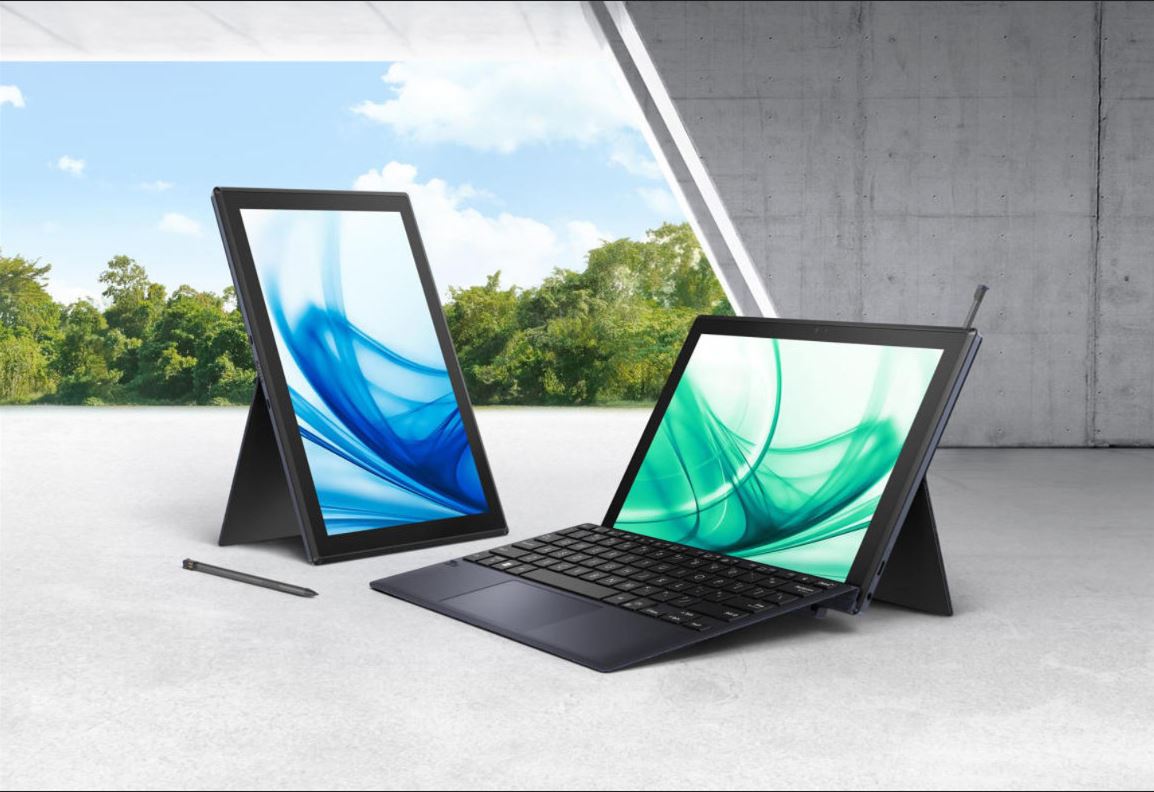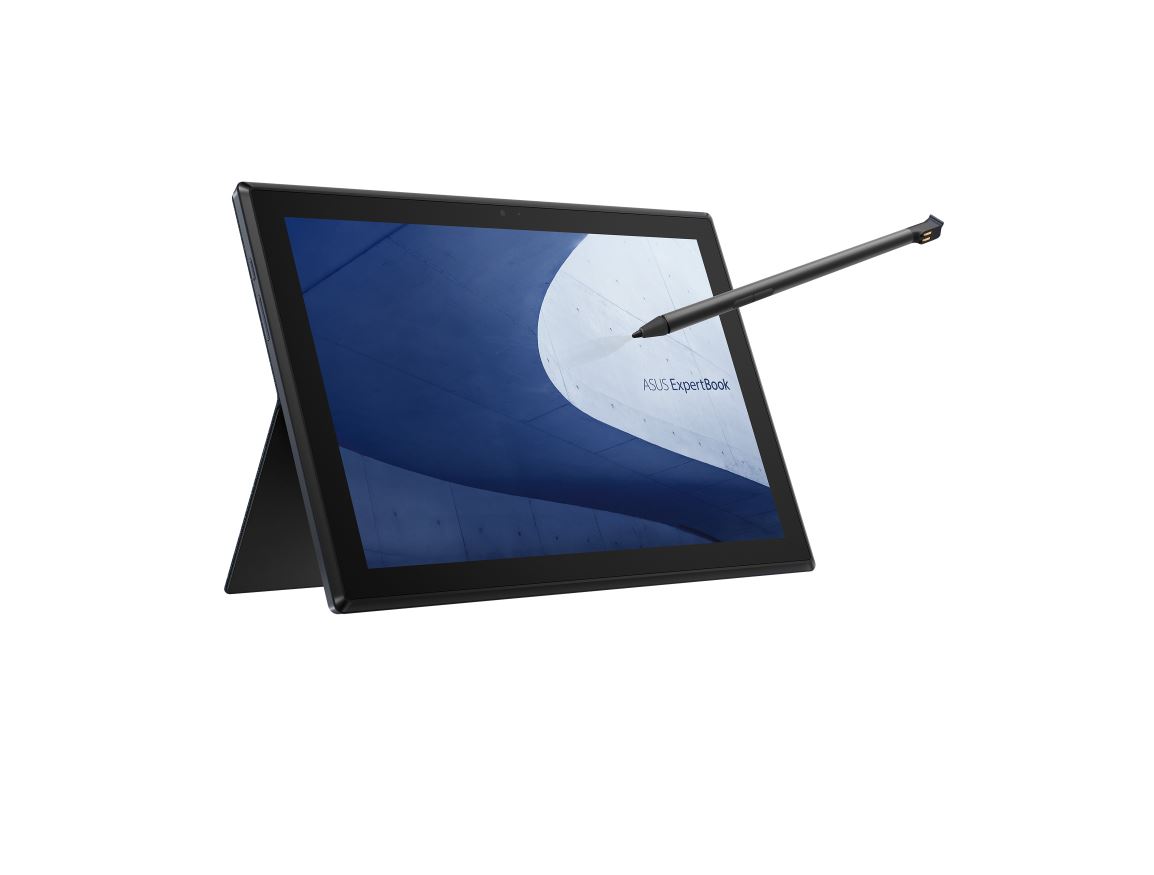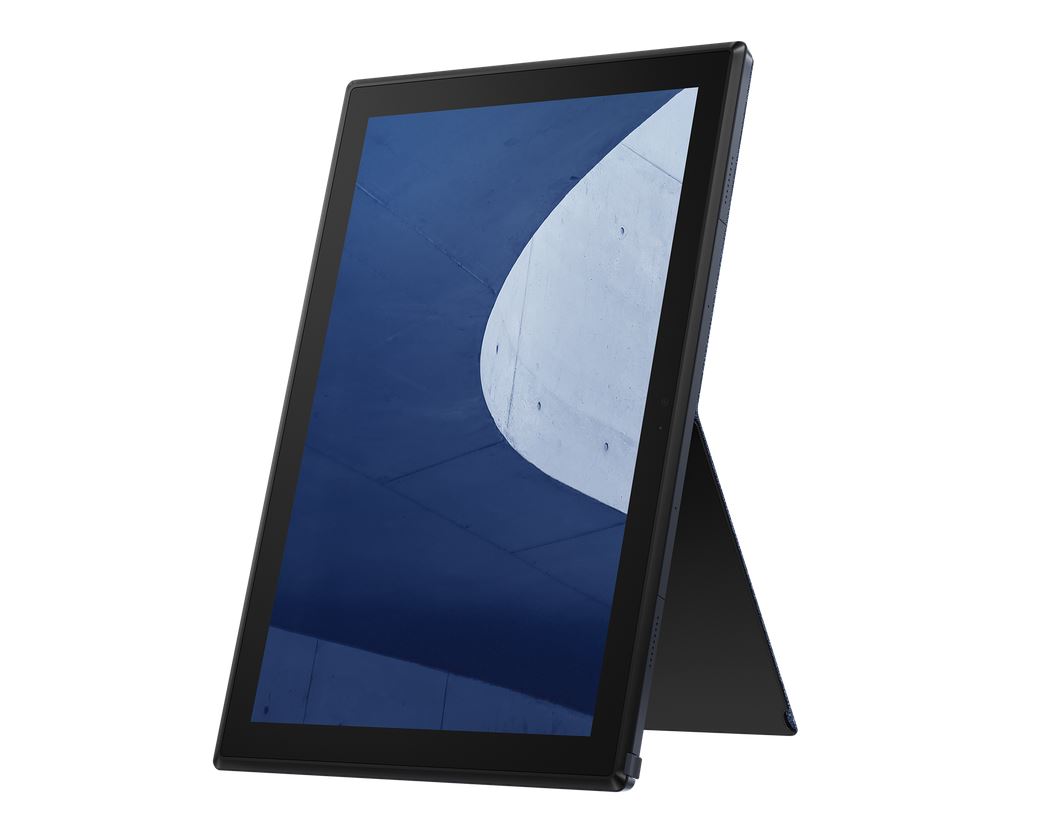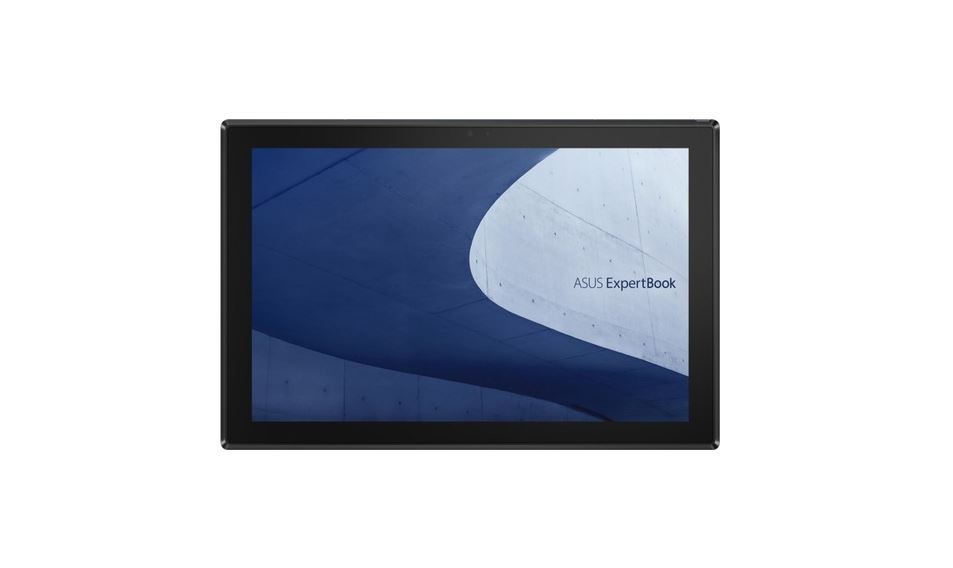 | | |
| --- | --- |
| Displayart: | Mit Touch |
| Extras: | Inkl. Bluetooth |
| Farbe: | Schwarz |
| Lizenzmenge / -staffel: | 1 Stück |
| Medium: | Stück |
| Produktform: | Hardware |
| Produkttyp: | Convertible |
| Prozessor: | Qualcomm |
| Arbeitsspeicher: | 8 GB |
| Festplatte: | 128 GB eMMC |
| Betriebssystem: | Win 11 Pro EDU |
| Grafik: | Qualcomm |
| Displaygröße: | 10.5 Zoll |
| Displayauflösung: | 1920 x 1080 |
| Zubehör: | Inkl. Stift |
| Garantie: | 24 Monate Garantie |
Lieferzeit: Lieferung sobald verfügbar
[{"crossSelling":{"name":"Zubeh\u00f6r","position":1,"sortBy":"name","sortDirection":"ASC","limit":24,"active":true,"productId":"8edcc83578c84728846536cadab2bddf","product":null,"productStreamId":null,"productStream":null,"type":"productList","assignedProducts":[{"crossSellingId":"6c935a1ec8f6432798dc31dc0a60b75b","productId":"a6048e719dec41c58bc0b439bc84465b","product":null,"crossSelling":null,"position":1,"_uniqueIdentifier":"5cfa67822f5044bfae1d0485721c29ec","versionId":null,"translated":[],"createdAt":"2023-03-30T08:35:44.293+00:00","updatedAt":"2023-09-07T09:32:17.646+00:00","extensions":{"foreignKeys":{"apiAlias":null,"extensions":[]}},"id":"5cfa67822f5044bfae1d0485721c29ec"},{"crossSellingId":"6c935a1ec8f6432798dc31dc0a60b75b","productId":"4be3e90bd7934207b785b3f3792a6938","product":null,"crossSelling":null,"position":2,"_uniqueIdentifier":"ab5f5bdcc65b41a99591bb2ada35647d","versionId":null,"translated":[],"createdAt":"2023-03-30T08:35:44.293+00:00","updatedAt":"2023-09-07T09:32:17.646+00:00","extensions":{"foreignKeys":{"apiAlias":null,"extensions":[]}},"id":"ab5f5bdcc65b41a99591bb2ada35647d"},{"crossSellingId":"6c935a1ec8f6432798dc31dc0a60b75b","productId":"bc5e8db38bfb4a8587192fbb733dccae","product":null,"crossSelling":null,"position":3,"_uniqueIdentifier":"3bbe708893f74d78a6a5695b5ebb28ee","versionId":null,"translated":[],"createdAt":"2023-03-30T08:35:44.294+00:00","updatedAt":"2023-09-07T09:32:17.646+00:00","extensions":{"foreignKeys":{"apiAlias":null,"extensions":[]}},"id":"3bbe708893f74d78a6a5695b5ebb28ee"},{"crossSellingId":"6c935a1ec8f6432798dc31dc0a60b75b","productId":"05e9686f8d9d435c9c63d8bbfd8d95fb","product":null,"crossSelling":null,"position":4,"_uniqueIdentifier":"934ef3ee0ee642ae947bc2827ce394cf","versionId":null,"translated":[],"createdAt":"2023-03-30T08:35:44.294+00:00","updatedAt":"2023-09-07T09:32:17.647+00:00","extensions":{"foreignKeys":{"apiAlias":null,"extensions":[]}},"id":"934ef3ee0ee642ae947bc2827ce394cf"}],"translations":null,"_uniqueIdentifier":"6c935a1ec8f6432798dc31dc0a60b75b","versionId":null,"translated":{"name":"Zubeh\u00f6r"},"createdAt":"2023-03-30T08:35:44.294+00:00","updatedAt":"2023-09-07T09:32:17.647+00:00","extensions":{"foreignKeys":{"apiAlias":null,"extensions":[]}},"id":"6c935a1ec8f6432798dc31dc0a60b75b"},"products":[{"calculatedPrices":[],"calculatedPrice":{"unitPrice":14.49,"quantity":1,"totalPrice":14.49,"calculatedTaxes":[{"tax":2.31,"taxRate":19.0,"price":14.49,"extensions":[]}],"taxRules":[{"taxRate":19.0,"percentage":100.0,"extensions":[]}],"referencePrice":null,"listPrice":{"price":14.49,"discount":-0.0,"percentage":0.0,"extensions":[]},"regulationPrice":null,"extensions":[]},"sortedProperties":null,"calculatedCheapestPrice":{"hasRange":false,"unitPrice":14.49,"quantity":1,"totalPrice":14.49,"calculatedTaxes":[{"tax":2.31,"taxRate":19.0,"price":14.49,"extensions":[]}],"taxRules":[{"taxRate":19.0,"percentage":100.0,"extensions":[]}],"referencePrice":null,"listPrice":{"price":14.49,"discount":-0.0,"percentage":0.0,"extensions":[]},"regulationPrice":null,"extensions":[]},"isNew":false,"calculatedMaxPurchase":200,"seoCategory":null,"cheapestPrice":{"hasRange":false,"variantId":"a6048e719dec41c58bc0b439bc84465b","parentId":"a71c6df734114b62a875d05ce1231d2c","ruleId":null,"purchase":0.0,"reference":1.0,"unitId":null,"price":[{"currencyId":"b7d2554b0ce847cd82f3ac9bd1c0dfca","net":12.18,"gross":14.49,"linked":false,"listPrice":{"currencyId":"b7d2554b0ce847cd82f3ac9bd1c0dfca","net":12.18,"gross":14.49,"linked":false,"listPrice":null,"percentage":null,"regulationPrice":null,"extensions":[]},"percentage":{"gross":0.0,"net":0.0},"regulationPrice":null,"extensions":[]}],"extensions":[]},"cheapestPriceContainer":{"value":{"a6048e719dec41c58bc0b439bc84465b":{"default":{"parent_id":"a71c6df734114b62a875d05ce1231d2c","variant_id":"a6048e719dec41c58bc0b439bc84465b","rule_id":null,"is_ranged":"0","price":{"cb7d2554b0ce847cd82f3ac9bd1c0dfca":{"currencyId":"b7d2554b0ce847cd82f3ac9bd1c0dfca","gross":14.49,"net":12.18,"linked":false,"listPrice":{"gross":14.49,"net":12.18,"linked":false},"percentage":{"net":0.0,"gross":0.0}}},"min_purchase":"1","unit_id":null,"purchase_unit":"0.0000","reference_unit":"1.000","child_count":null}}},"default":{"parent_id":"a71c6df734114b62a875d05ce1231d2c","variant_id":"a71c6df734114b62a875d05ce1231d2c","rule_id":null,"is_ranged":"0","price":{"cb7d2554b0ce847cd82f3ac9bd1c0dfca":{"currencyId":"b7d2554b0ce847cd82f3ac9bd1c0dfca","gross":14.49,"net":12.18,"linked":false,"listPrice":{"gross":14.49,"net":12.18,"linked":false},"percentage":{"net":0.0,"gross":0.0}}},"min_purchase":"1","unit_id":null,"purchase_unit":"0.0000","reference_unit":"0.000","child_count":"1"},"extensions":[]},"parentId":"a71c6df734114b62a875d05ce1231d2c","childCount":null,"autoIncrement":23912,"taxId":"59e534f97f47424b959d8b142f1261a7","manufacturerId":"a765fee2f91f4e3e94196cf1de03cd0d","unitId":null,"active":true,"displayGroup":"c586357938bfe052faf30697546b6f99","price":[{"currencyId":"b7d2554b0ce847cd82f3ac9bd1c0dfca","net":12.18,"gross":14.49,"linked":false,"listPrice":{"currencyId":"b7d2554b0ce847cd82f3ac9bd1c0dfca","net":12.18,"gross":14.49,"linked":false,"listPrice":null,"percentage":null,"regulationPrice":null,"extensions":[]},"percentage":{"net":0.0,"gross":0.0},"regulationPrice":null,"extensions":[]}],"manufacturerNumber":"910-005905","ean":"5099206091825","sales":22,"productNumber":"700257_0102543","stock":1,"availableStock":0,"available":true,"deliveryTimeId":"72adfa76483f452da16bb4a89158d3d7","deliveryTime":{"name":"2-3 Werktage","min":2,"max":3,"unit":"day","shippingMethods":null,"translations":null,"products":null,"_uniqueIdentifier":"72adfa76483f452da16bb4a89158d3d7","versionId":null,"translated":{"name":"2-3 Werktage","customFields":[]},"createdAt":"2022-01-03T17:16:32.028+00:00","updatedAt":null,"extensions":{"foreignKeys":{"apiAlias":null,"extensions":[]},"internal_mapping_storage":{"apiAlias":null,"extensions":[]}},"id":"72adfa76483f452da16bb4a89158d3d7","customFields":null},"restockTime":null,"isCloseout":false,"purchaseSteps":1,"maxPurchase":null,"minPurchase":1,"purchaseUnit":0.0,"referenceUnit":1.0,"shippingFree":false,"purchasePrices":null,"markAsTopseller":null,"weight":null,"width":null,"height":null,"length":null,"releaseDate":"2021-03-23T00:00:00.000+00:00","categoryTree":["bacd37f6f0034625810f80e9f9a14821","f8022f3fc4704058b5a1fda9ae76e183","8b13a7ccdd494177b5a9e08b89dd2b2b","92d72b96b3274b188d01afd8ee014bea","a4b3997333cd4211821e8db5f5a96685"],"streamIds":["179119be876e4b7095fb936545bbd53b","3db1e5da01dd44678efa3f6ed2344078","427bc626e36b48bb802c2a4dbead0f4d"],"optionIds":["1f2cd2cd8bc64d5d943c3f6a1ef73350","8e35dce8d8544939ab1dce787238ca9c","98636429550c4ff9b3455b6d7c44d61b","ef72c46b8ddc4c49b336098001c2b9b0","f7d2bf786ff7475aa24afb8979596059","fa9a6c69128948aa85cc85ab86377c2f"],"propertyIds":["1f2cd2cd8bc64d5d943c3f6a1ef73350","8e35dce8d8544939ab1dce787238ca9c","98636429550c4ff9b3455b6d7c44d61b","ef72c46b8ddc4c49b336098001c2b9b0","f7d2bf786ff7475aa24afb8979596059","fa9a6c69128948aa85cc85ab86377c2f"],"name":"Logitech Maus M190","keywords":null,"description":null,"metaDescription":null,"metaTitle":"Logitech Maus M190 | co.Tec Shop","packUnit":null,"packUnitPlural":null,"variantRestrictions":null,"configuratorGroupConfig":[],"mainVariantId":null,"variation":[{"group":"Extras","option":"Kabellos"},{"group":"Farbe","option":"Schwarz"},{"group":"Lizenzmenge \/ -staffel","option":"1 St\u00fcck"},{"group":"Medium","option":"St\u00fcck"},{"group":"Produktform","option":"Hardware"},{"group":"Produkttyp","option":"Zubeh\u00f6r"}],"tax":{"taxRate":19.0,"name":"19%","position":0,"products":null,"rules":null,"shippingMethods":null,"_uniqueIdentifier":"59e534f97f47424b959d8b142f1261a7","versionId":null,"translated":[],"createdAt":"2021-03-23T07:56:18.643+00:00","updatedAt":"2021-04-09T07:15:59.470+00:00","extensions":{"foreignKeys":{"apiAlias":null,"extensions":[]},"internal_mapping_storage":{"apiAlias":null,"extensions":[]}},"id":"59e534f97f47424b959d8b142f1261a7","customFields":null},"manufacturer":null,"unit":null,"prices":[],"cover":{"productId":"a6048e719dec41c58bc0b439bc84465b","mediaId":"a3760345340b64d790c983ff6bdba1ad","position":1,"media":{"userId":null,"mimeType":"image\/jpeg","fileExtension":"JPG","fileSize":20227,"title":"Logitech Maus M190","metaData":{"width":798,"height":623,"type":2},"mediaType":{"name":"IMAGE","flags":[],"extensions":[]},"uploadedAt":"2022-02-15T09:11:05.574+00:00","alt":null,"url":"https:\/\/www.cotec.de\/media\/b2\/6b\/ce\/1644916265\/a3760345340b64d790c983ff6bdba1ad.JPG","fileName":"a3760345340b64d790c983ff6bdba1ad","user":null,"translations":null,"categories":null,"productManufacturers":null,"productMedia":null,"avatarUser":null,"thumbnails":[],"mediaFolderId":null,"mediaFolder":null,"hasFile":true,"private":false,"propertyGroupOptions":null,"mailTemplateMedia":null,"tags":null,"documentBaseConfigs":null,"shippingMethods":null,"paymentMethods":null,"productConfiguratorSettings":null,"orderLineItems":null,"cmsBlocks":null,"cmsSections":null,"cmsPages":null,"documents":null,"appPaymentMethods":null,"_uniqueIdentifier":"a3760345340b64d790c983ff6bdba1ad","versionId":null,"translated":{"alt":null,"title":"Logitech Maus M190","customFields":{"test":"a","test2":"b"}},"createdAt":"2021-09-16T06:22:17.636+00:00","updatedAt":"2023-11-30T00:25:38.817+00:00","extensions":{"foreignKeys":{"apiAlias":null,"extensions":[]},"internal_mapping_storage":{"apiAlias":null,"extensions":[]}},"id":"a3760345340b64d790c983ff6bdba1ad","customFields":{"test":"a","test2":"b"},"blogEntries":null,"blogAuthor":null},"product":null,"coverProducts":null,"_uniqueIdentifier":"105af29c4c5db9fe919a4752684e97dc","versionId":"0fa91ce3e96a4bc2be4bd9ce752c3425","translated":[],"createdAt":"2022-02-15T08:58:41.576+00:00","updatedAt":"2023-11-30T00:25:38.818+00:00","extensions":{"foreignKeys":{"apiAlias":null,"extensions":[]}},"id":"105af29c4c5db9fe919a4752684e97dc","customFields":null},"parent":null,"children":null,"media":null,"cmsPageId":null,"cmsPage":null,"slotConfig":null,"searchKeywords":null,"translations":null,"categories":null,"customFieldSets":null,"tags":null,"properties":null,"options":[{"groupId":"684d6b328a874eaeb222f8a67d300204","name":"St\u00fcck","position":1,"colorHexCode":null,"mediaId":null,"group":{"name":"Medium","displayType":"text","sortingType":"alphanumeric","description":null,"position":1,"filterable":true,"visibleOnProductDetailPage":true,"options":null,"translations":null,"_uniqueIdentifier":"684d6b328a874eaeb222f8a67d300204","versionId":null,"translated":{"name":"Medium","description":null,"position":1,"customFields":[]},"createdAt":"2021-09-16T09:00:47.948+00:00","updatedAt":"2022-11-10T14:26:52.443+00:00","extensions":{"foreignKeys":{"apiAlias":null,"extensions":[]},"internal_mapping_storage":{"apiAlias":null,"extensions":[]}},"id":"684d6b328a874eaeb222f8a67d300204","customFields":[]},"translations":null,"productConfiguratorSettings":null,"productProperties":null,"productOptions":null,"media":null,"_uniqueIdentifier":"8e35dce8d8544939ab1dce787238ca9c","versionId":null,"translated":{"name":"St\u00fcck","position":1,"customFields":[]},"createdAt":"2021-09-16T09:01:06.735+00:00","updatedAt":null,"extensions":{"foreignKeys":{"apiAlias":null,"extensions":[]}},"id":"8e35dce8d8544939ab1dce787238ca9c","customFields":null},{"groupId":"ed2ab680a4254e6cae6ba0d60a8a6aad","name":"Zubeh\u00f6r","position":1,"colorHexCode":null,"mediaId":null,"group":{"name":"Produkttyp","displayType":"text","sortingType":"alphanumeric","description":null,"position":1,"filterable":true,"visibleOnProductDetailPage":true,"options":null,"translations":null,"_uniqueIdentifier":"ed2ab680a4254e6cae6ba0d60a8a6aad","versionId":null,"translated":{"name":"Produkttyp","description":null,"position":1,"customFields":[]},"createdAt":"2021-08-24T10:49:09.081+00:00","updatedAt":null,"extensions":{"foreignKeys":{"apiAlias":null,"extensions":[]},"internal_mapping_storage":{"apiAlias":null,"extensions":[]}},"id":"ed2ab680a4254e6cae6ba0d60a8a6aad","customFields":null},"translations":null,"productConfiguratorSettings":null,"productProperties":null,"productOptions":null,"media":null,"_uniqueIdentifier":"98636429550c4ff9b3455b6d7c44d61b","versionId":null,"translated":{"name":"Zubeh\u00f6r","position":1,"customFields":[]},"createdAt":"2021-09-16T08:53:27.311+00:00","updatedAt":null,"extensions":{"foreignKeys":{"apiAlias":null,"extensions":[]}},"id":"98636429550c4ff9b3455b6d7c44d61b","customFields":null},{"groupId":"8fc49ec6b10544ac9ce0e41afbc9d6b9","name":"Hardware","position":1,"colorHexCode":null,"mediaId":null,"group":{"name":"Produktform","displayType":"text","sortingType":"alphanumeric","description":null,"position":1,"filterable":true,"visibleOnProductDetailPage":true,"options":null,"translations":null,"_uniqueIdentifier":"8fc49ec6b10544ac9ce0e41afbc9d6b9","versionId":null,"translated":{"name":"Produktform","description":null,"position":1,"customFields":[]},"createdAt":"2021-09-16T08:52:24.642+00:00","updatedAt":null,"extensions":{"foreignKeys":{"apiAlias":null,"extensions":[]},"internal_mapping_storage":{"apiAlias":null,"extensions":[]}},"id":"8fc49ec6b10544ac9ce0e41afbc9d6b9","customFields":null},"translations":null,"productConfiguratorSettings":null,"productProperties":null,"productOptions":null,"media":null,"_uniqueIdentifier":"fa9a6c69128948aa85cc85ab86377c2f","versionId":null,"translated":{"name":"Hardware","position":1,"customFields":[]},"createdAt":"2021-09-16T08:52:42.522+00:00","updatedAt":null,"extensions":{"foreignKeys":{"apiAlias":null,"extensions":[]}},"id":"fa9a6c69128948aa85cc85ab86377c2f","customFields":null},{"groupId":"2103f55cd1924cd2b1d760f6d80e0fe1","name":"Schwarz","position":0,"colorHexCode":null,"mediaId":null,"group":{"name":"Farbe","displayType":"text","sortingType":"alphanumeric","description":"Farbe","position":1,"filterable":true,"visibleOnProductDetailPage":true,"options":null,"translations":null,"_uniqueIdentifier":"2103f55cd1924cd2b1d760f6d80e0fe1","versionId":null,"translated":{"name":"Farbe","description":"Farbe","position":1,"customFields":[]},"createdAt":"2021-04-09T07:16:02.308+00:00","updatedAt":"2021-04-09T07:16:04.206+00:00","extensions":{"foreignKeys":{"apiAlias":null,"extensions":[]},"internal_mapping_storage":{"apiAlias":null,"extensions":[]}},"id":"2103f55cd1924cd2b1d760f6d80e0fe1","customFields":null},"translations":null,"productConfiguratorSettings":null,"productProperties":null,"productOptions":null,"media":null,"_uniqueIdentifier":"f7d2bf786ff7475aa24afb8979596059","versionId":null,"translated":{"name":"Schwarz","position":0,"customFields":[]},"createdAt":"2021-04-09T07:16:02.308+00:00","updatedAt":"2021-09-16T08:46:35.653+00:00","extensions":{"foreignKeys":{"apiAlias":null,"extensions":[]}},"id":"f7d2bf786ff7475aa24afb8979596059","customFields":null},{"groupId":"4fc4ca11030447819ae2192c50e94032","name":"Kabellos","position":1,"colorHexCode":null,"mediaId":null,"group":{"name":"Extras","displayType":"text","sortingType":"alphanumeric","description":"Extras","position":1,"filterable":true,"visibleOnProductDetailPage":true,"options":null,"translations":null,"_uniqueIdentifier":"4fc4ca11030447819ae2192c50e94032","versionId":null,"translated":{"name":"Extras","description":"Extras","position":1,"customFields":[]},"createdAt":"2021-04-09T07:16:02.389+00:00","updatedAt":"2021-04-09T07:16:04.203+00:00","extensions":{"foreignKeys":{"apiAlias":null,"extensions":[]},"internal_mapping_storage":{"apiAlias":null,"extensions":[]}},"id":"4fc4ca11030447819ae2192c50e94032","customFields":null},"translations":null,"productConfiguratorSettings":null,"productProperties":null,"productOptions":null,"media":null,"_uniqueIdentifier":"1f2cd2cd8bc64d5d943c3f6a1ef73350","versionId":null,"translated":{"name":"Kabellos","position":1,"customFields":[]},"createdAt":"2021-09-16T08:48:40.474+00:00","updatedAt":null,"extensions":{"foreignKeys":{"apiAlias":null,"extensions":[]}},"id":"1f2cd2cd8bc64d5d943c3f6a1ef73350","customFields":null},{"groupId":"12b289a11ae64224a75f3d191922cc63","name":"1 St\u00fcck","position":1,"colorHexCode":null,"mediaId":null,"group":{"name":"Lizenzmenge \/ -staffel","displayType":"text","sortingType":"alphanumeric","description":null,"position":1,"filterable":true,"visibleOnProductDetailPage":true,"options":null,"translations":null,"_uniqueIdentifier":"12b289a11ae64224a75f3d191922cc63","versionId":null,"translated":{"name":"Lizenzmenge \/ -staffel","description":null,"position":1,"customFields":[]},"createdAt":"2021-09-16T08:59:29.135+00:00","updatedAt":null,"extensions":{"foreignKeys":{"apiAlias":null,"extensions":[]},"internal_mapping_storage":{"apiAlias":null,"extensions":[]}},"id":"12b289a11ae64224a75f3d191922cc63","customFields":null},"translations":null,"productConfiguratorSettings":null,"productProperties":null,"productOptions":null,"media":null,"_uniqueIdentifier":"ef72c46b8ddc4c49b336098001c2b9b0","versionId":null,"translated":{"name":"1 St\u00fcck","position":1,"customFields":[]},"createdAt":"2021-11-03T10:53:04.028+00:00","updatedAt":null,"extensions":{"foreignKeys":{"apiAlias":null,"extensions":[]}},"id":"ef72c46b8ddc4c49b336098001c2b9b0","customFields":null}],"configuratorSettings":null,"categoriesRo":null,"coverId":"105af29c4c5db9fe919a4752684e97dc","blacklistIds":null,"whitelistIds":null,"visibilities":null,"tagIds":null,"categoryIds":["92d72b96b3274b188d01afd8ee014bea","a4b3997333cd4211821e8db5f5a96685"],"productReviews":null,"ratingAverage":null,"mainCategories":null,"seoUrls":null,"orderLineItems":null,"crossSellings":null,"crossSellingAssignedProducts":null,"featureSetId":null,"featureSet":null,"customFieldSetSelectionActive":null,"customSearchKeywords":null,"wishlists":null,"canonicalProductId":null,"canonicalProduct":null,"streams":null,"_uniqueIdentifier":"a6048e719dec41c58bc0b439bc84465b","versionId":"0fa91ce3e96a4bc2be4bd9ce752c3425","translated":{"metaDescription":null,"name":"Logitech Maus M190","keywords":null,"description":" Von nun an arbeiten und bewegen Sie sich ganz einfach frei im Raum. Die Logitech Maus mit USB-Empf\u00e4nger kann bei Entfernungen von bis zu 10 Metern ohne Probleme eingesetzt werden - praktisch ohne Verz\u00f6gerungen oder Ausf\u00e4lle. Sie erhalten Spitzenqualit\u00e4t mit bis zu 18 Monaten Batterielaufzeit, hochpr\u00e4ziser Abtastung und zeilenweisem Scrollen.<BR><BR><H2>Technische Details<\/H2><BR><SPAN style=\"FONT-WEIGHT: bold\">Empf\u00e4nger<\/SPAN><BR>Nano kabelloser Empf\u00e4nger<BR><BR><SPAN style=\"FONT-WEIGHT: bold\">Merkmale<\/SPAN><BR>3 Tasten<BR>Mechanisches Scrollrad<BR><BR><SPAN style=\"FONT-WEIGHT: bold\">Batterietyp \/-laufzeit<\/SPAN><BR>AA-Typ<BR>18 Monate Laufzeit<BR><BR><SPAN style=\"FONT-WEIGHT: bold\">Max. Betriebsabstand<\/SPAN><BR>10 m<BR><BR><SPAN style=\"FONT-WEIGHT: bold\">Bewegungsaufl\u00f6sung<\/SPAN><BR>1000dpi<BR><BR><SPAN style=\"FONT-WEIGHT: bold\">Schnittstelle<\/SPAN><BR>1x USB - 4-polig USB Typ A<BR><BR><SPAN style=\"FONT-WEIGHT: bold\">Farbe <\/SPAN><BR>Schwarz \/ Grau<BR><BR><SPAN style=\"FONT-WEIGHT: bold\">Abmessungen<\/SPAN><BR>6,61 x 11,54 x 4,03 cm<BR><BR><SPAN style=\"FONT-WEIGHT: bold\">Gewicht<\/SPAN> <BR>90 g<BR><BR><SPAN style=\"FONT-WEIGHT: bold\">Garantie<\/SPAN> <BR>24 Monate begrenzte Garantie<BR>","metaTitle":"Logitech Maus M190 | co.Tec Shop","packUnit":null,"packUnitPlural":null,"customFields":{"Produkttext":"","dreisc_seo_robots_tag":"index,follow","custom_Text_Bezugsmoeglichkeiten":"","migration_new_Text_Neue_Features":"","migration_new_Text_Pressebeurteilung":"","migration_SW5COTEC_product_elio_groupinfo":" <SPAN style=\"FONT-FAMILY: ARIAL\"><SPAN style=\"FONT-SIZE: 11px\">Die Logitech Maus M190 folgt der nat\u00fcrlichen W\u00f6lbung Ihrer Hand, f\u00fchlt sich daher sehr angenehm an. Die Kabellose \u00fcberzeugt durch ihr geschwungenes Design.<\/SPAN><\/SPAN><SPAN style=\"FONT-SIZE: 11px\"><SPAN style=\"FONT-FAMILY: ARIAL\"><BR><\/SPAN><\/SPAN>","custom_markplaces_ciao":false,"custom_markplaces_ebay":false,"custom_markplaces_Amazon":false,"custom_markplaces_Dooyoo":false,"custom_markplaces_idealo":false,"custom_markplaces_geizhals":false,"migration_SW5COTEC_product_attr16":"<ul><\/ul>","migration_SW5COTEC_product_attr27":"Kabellos | USB | Schwarz | 24 Monate Garantie","migration_SW5COTEC_product_attr30":" Deutschland \u00d6sterreich Schweiz","migration_SW5COTEC_product_attr31":false,"migration_sw5cotec_product_Freigabe_Lonet":false,"migration_sw5cotec_product_Freigabe_download":false,"migration_sw5cotec_product_Artikelrabattgruppe":"201","migration_sw5cotec_product_SelectVertragspartner":"NNNNNNNNNNNNNNNNNNNNNNNNNNNNNNN","migration_sw5cotec_product_LizenzPreisinformation":"Preis pro St\u00fcck","migration_sw5cotec_product_Zielgruppeneinschraenkung":""},"slotConfig":null,"customSearchKeywords":null},"createdAt":"2022-01-05T04:29:56.000+00:00","updatedAt":"2023-11-30T00:25:39.383+00:00","extensions":{"foreignKeys":{"apiAlias":null,"extensions":[],"swagCustomizedProductsTemplateId":null,"swagCustomizedProductsTemplateVersionId":"0fa91ce3e96a4bc2be4bd9ce752c3425"},"search":{"_uniqueIdentifier":null,"translated":[],"extensions":[],"productNumber":"700257_0102543","product_number":"700257_0102543","autoIncrement":23912,"auto_increment":23912}},"id":"a6048e719dec41c58bc0b439bc84465b","customFields":{"Produkttext":"","dreisc_seo_robots_tag":"index,follow","custom_Text_Bezugsmoeglichkeiten":"","migration_new_Text_Neue_Features":"","migration_new_Text_Pressebeurteilung":"","migration_SW5COTEC_product_elio_groupinfo":" <SPAN style=\"FONT-FAMILY: ARIAL\"><SPAN style=\"FONT-SIZE: 11px\">Die Logitech Maus M190 folgt der nat\u00fcrlichen W\u00f6lbung Ihrer Hand, f\u00fchlt sich daher sehr angenehm an. Die Kabellose \u00fcberzeugt durch ihr geschwungenes Design.<\/SPAN><\/SPAN><SPAN style=\"FONT-SIZE: 11px\"><SPAN style=\"FONT-FAMILY: ARIAL\"><BR><\/SPAN><\/SPAN>","custom_markplaces_ciao":false,"custom_markplaces_ebay":false,"custom_markplaces_Amazon":false,"custom_markplaces_Dooyoo":false,"custom_markplaces_idealo":false,"custom_markplaces_geizhals":false,"migration_SW5COTEC_product_attr16":"<ul><\/ul>","migration_SW5COTEC_product_attr27":"Kabellos | USB | Schwarz | 24 Monate Garantie","migration_SW5COTEC_product_attr30":" Deutschland \u00d6sterreich Schweiz","migration_SW5COTEC_product_attr31":false,"migration_sw5cotec_product_Freigabe_Lonet":false,"migration_sw5cotec_product_Freigabe_download":false,"migration_sw5cotec_product_Artikelrabattgruppe":"201","migration_sw5cotec_product_SelectVertragspartner":"NNNNNNNNNNNNNNNNNNNNNNNNNNNNNNN","migration_sw5cotec_product_LizenzPreisinformation":"Preis pro St\u00fcck","migration_sw5cotec_product_Zielgruppeneinschraenkung":""},"swagCustomizedProductsTemplate":null,"netiEasyCouponProduct":null},{"calculatedPrices":[],"calculatedPrice":{"unitPrice":19.99,"quantity":1,"totalPrice":19.99,"calculatedTaxes":[{"tax":3.19,"taxRate":19.0,"price":19.99,"extensions":[]}],"taxRules":[{"taxRate":19.0,"percentage":100.0,"extensions":[]}],"referencePrice":null,"listPrice":{"price":19.99,"discount":-0.0,"percentage":0.0,"extensions":[]},"regulationPrice":null,"extensions":[]},"sortedProperties":null,"calculatedCheapestPrice":{"hasRange":false,"unitPrice":19.99,"quantity":1,"totalPrice":19.99,"calculatedTaxes":[{"tax":3.19,"taxRate":19.0,"price":19.99,"extensions":[]}],"taxRules":[{"taxRate":19.0,"percentage":100.0,"extensions":[]}],"referencePrice":null,"listPrice":{"price":19.99,"discount":-0.0,"percentage":0.0,"extensions":[]},"regulationPrice":null,"extensions":[]},"isNew":false,"calculatedMaxPurchase":200,"seoCategory":null,"cheapestPrice":{"hasRange":false,"variantId":"4be3e90bd7934207b785b3f3792a6938","parentId":"7b946e8940a14bd3996afcc94a9c66fc","ruleId":null,"purchase":0.0,"reference":1.0,"unitId":null,"price":[{"currencyId":"b7d2554b0ce847cd82f3ac9bd1c0dfca","net":16.8,"gross":19.99,"linked":false,"listPrice":{"currencyId":"b7d2554b0ce847cd82f3ac9bd1c0dfca","net":16.8,"gross":19.99,"linked":false,"listPrice":null,"percentage":null,"regulationPrice":null,"extensions":[]},"percentage":{"gross":0.0,"net":0.0},"regulationPrice":null,"extensions":[]}],"extensions":[]},"cheapestPriceContainer":{"value":{"4be3e90bd7934207b785b3f3792a6938":{"default":{"parent_id":"7b946e8940a14bd3996afcc94a9c66fc","variant_id":"4be3e90bd7934207b785b3f3792a6938","rule_id":null,"is_ranged":"0","price":{"cb7d2554b0ce847cd82f3ac9bd1c0dfca":{"currencyId":"b7d2554b0ce847cd82f3ac9bd1c0dfca","gross":19.99,"net":16.8,"linked":false,"listPrice":{"gross":19.99,"net":16.8,"linked":false},"percentage":{"net":0.0,"gross":0.0}}},"min_purchase":"1","unit_id":null,"purchase_unit":"0.0000","reference_unit":"1.000","child_count":null}}},"default":{"parent_id":"7b946e8940a14bd3996afcc94a9c66fc","variant_id":"7b946e8940a14bd3996afcc94a9c66fc","rule_id":null,"is_ranged":"0","price":{"cb7d2554b0ce847cd82f3ac9bd1c0dfca":{"currencyId":"b7d2554b0ce847cd82f3ac9bd1c0dfca","gross":19.99,"net":16.8,"linked":false,"listPrice":{"gross":19.99,"net":16.8,"linked":false},"percentage":{"net":0.0,"gross":0.0}}},"min_purchase":"1","unit_id":null,"purchase_unit":"0.0000","reference_unit":"0.000","child_count":"1"},"extensions":[]},"parentId":"7b946e8940a14bd3996afcc94a9c66fc","childCount":null,"autoIncrement":24236,"taxId":"59e534f97f47424b959d8b142f1261a7","manufacturerId":"8a2ea8a6c8a54bcab49b25d21bbcc216","unitId":null,"active":true,"displayGroup":"5b91649f208a0c13670c9f90e4a9065b","price":[{"currencyId":"b7d2554b0ce847cd82f3ac9bd1c0dfca","net":16.8,"gross":19.99,"linked":false,"listPrice":{"currencyId":"b7d2554b0ce847cd82f3ac9bd1c0dfca","net":16.8,"gross":19.99,"linked":false,"listPrice":null,"percentage":null,"regulationPrice":null,"extensions":[]},"percentage":{"net":0.0,"gross":0.0},"regulationPrice":null,"extensions":[]}],"manufacturerNumber":"NBS-PAUL1314","ean":"4008928610383","sales":25,"productNumber":"720321_0102528","stock":1,"availableStock":-1,"available":true,"deliveryTimeId":"72adfa76483f452da16bb4a89158d3d7","deliveryTime":{"name":"2-3 Werktage","min":2,"max":3,"unit":"day","shippingMethods":null,"translations":null,"products":null,"_uniqueIdentifier":"72adfa76483f452da16bb4a89158d3d7","versionId":null,"translated":{"name":"2-3 Werktage","customFields":[]},"createdAt":"2022-01-03T17:16:32.028+00:00","updatedAt":null,"extensions":{"foreignKeys":{"apiAlias":null,"extensions":[]},"internal_mapping_storage":{"apiAlias":null,"extensions":[]}},"id":"72adfa76483f452da16bb4a89158d3d7","customFields":null},"restockTime":null,"isCloseout":false,"purchaseSteps":1,"maxPurchase":null,"minPurchase":1,"purchaseUnit":0.0,"referenceUnit":1.0,"shippingFree":false,"purchasePrices":[{"currencyId":"b7d2554b0ce847cd82f3ac9bd1c0dfca","net":0.0,"gross":0.0,"linked":true,"listPrice":null,"percentage":null,"regulationPrice":null,"extensions":[]}],"markAsTopseller":null,"weight":null,"width":null,"height":null,"length":null,"releaseDate":"2021-03-18T00:00:00.000+00:00","categoryTree":["bacd37f6f0034625810f80e9f9a14821","f8022f3fc4704058b5a1fda9ae76e183","8b13a7ccdd494177b5a9e08b89dd2b2b","272a32aec0194e5b8f97bd8a497b302c"],"streamIds":["179119be876e4b7095fb936545bbd53b","3db1e5da01dd44678efa3f6ed2344078","427bc626e36b48bb802c2a4dbead0f4d"],"optionIds":["0043aa7891744991b8f7992bf3b54c52","25471c6992a64d088abd6dcc4a51664d","8e35dce8d8544939ab1dce787238ca9c","98636429550c4ff9b3455b6d7c44d61b","f7d2bf786ff7475aa24afb8979596059","fa9a6c69128948aa85cc85ab86377c2f"],"propertyIds":["0043aa7891744991b8f7992bf3b54c52","25471c6992a64d088abd6dcc4a51664d","8e35dce8d8544939ab1dce787238ca9c","98636429550c4ff9b3455b6d7c44d61b","f7d2bf786ff7475aa24afb8979596059","fa9a6c69128948aa85cc85ab86377c2f"],"name":"Vivanco Notebook Tasche","keywords":null,"description":null,"metaDescription":null,"metaTitle":"Vivanco Notebook Tasche | co.Tec Shop","packUnit":null,"packUnitPlural":null,"variantRestrictions":null,"configuratorGroupConfig":[],"mainVariantId":null,"variation":[{"group":"Extras","option":"mit Extra Fach"},{"group":"Extras","option":"Mit Extra Fach"},{"group":"Farbe","option":"Schwarz"},{"group":"Medium","option":"St\u00fcck"},{"group":"Produktform","option":"Hardware"},{"group":"Produkttyp","option":"Zubeh\u00f6r"}],"tax":{"taxRate":19.0,"name":"19%","position":0,"products":null,"rules":null,"shippingMethods":null,"_uniqueIdentifier":"59e534f97f47424b959d8b142f1261a7","versionId":null,"translated":[],"createdAt":"2021-03-23T07:56:18.643+00:00","updatedAt":"2021-04-09T07:15:59.470+00:00","extensions":{"foreignKeys":{"apiAlias":null,"extensions":[]},"internal_mapping_storage":{"apiAlias":null,"extensions":[]}},"id":"59e534f97f47424b959d8b142f1261a7","customFields":null},"manufacturer":null,"unit":null,"prices":[],"cover":{"productId":"4be3e90bd7934207b785b3f3792a6938","mediaId":"04e0bfa92401503e7d9ebc62b9c30703","position":1,"media":{"userId":null,"mimeType":"image\/jpeg","fileExtension":"JPG","fileSize":60998,"title":"Vivanco Notebook Tasche","metaData":{"width":684,"height":726,"type":2},"mediaType":{"name":"IMAGE","flags":[],"extensions":[]},"uploadedAt":"2022-02-15T09:30:38.496+00:00","alt":null,"url":"https:\/\/www.cotec.de\/media\/ec\/2b\/26\/1644917438\/04e0bfa92401503e7d9ebc62b9c30703.JPG","fileName":"04e0bfa92401503e7d9ebc62b9c30703","user":null,"translations":null,"categories":null,"productManufacturers":null,"productMedia":null,"avatarUser":null,"thumbnails":[],"mediaFolderId":null,"mediaFolder":null,"hasFile":true,"private":false,"propertyGroupOptions":null,"mailTemplateMedia":null,"tags":null,"documentBaseConfigs":null,"shippingMethods":null,"paymentMethods":null,"productConfiguratorSettings":null,"orderLineItems":null,"cmsBlocks":null,"cmsSections":null,"cmsPages":null,"documents":null,"appPaymentMethods":null,"_uniqueIdentifier":"04e0bfa92401503e7d9ebc62b9c30703","versionId":null,"translated":{"alt":null,"title":"Vivanco Notebook Tasche","customFields":{"test":"a","test2":"b"}},"createdAt":"2021-09-16T06:46:55.735+00:00","updatedAt":"2023-11-30T00:45:04.437+00:00","extensions":{"foreignKeys":{"apiAlias":null,"extensions":[]},"internal_mapping_storage":{"apiAlias":null,"extensions":[]}},"id":"04e0bfa92401503e7d9ebc62b9c30703","customFields":{"test":"a","test2":"b"},"blogEntries":null,"blogAuthor":null},"product":null,"coverProducts":null,"_uniqueIdentifier":"7169691616e4afdac3df32f1588ddb90","versionId":"0fa91ce3e96a4bc2be4bd9ce752c3425","translated":[],"createdAt":"2022-02-15T09:18:49.316+00:00","updatedAt":"2023-11-30T00:45:04.437+00:00","extensions":{"foreignKeys":{"apiAlias":null,"extensions":[]}},"id":"7169691616e4afdac3df32f1588ddb90","customFields":null},"parent":null,"children":null,"media":null,"cmsPageId":null,"cmsPage":null,"slotConfig":null,"searchKeywords":null,"translations":null,"categories":null,"customFieldSets":null,"tags":null,"properties":null,"options":[{"groupId":"684d6b328a874eaeb222f8a67d300204","name":"St\u00fcck","position":1,"colorHexCode":null,"mediaId":null,"group":{"name":"Medium","displayType":"text","sortingType":"alphanumeric","description":null,"position":1,"filterable":true,"visibleOnProductDetailPage":true,"options":null,"translations":null,"_uniqueIdentifier":"684d6b328a874eaeb222f8a67d300204","versionId":null,"translated":{"name":"Medium","description":null,"position":1,"customFields":[]},"createdAt":"2021-09-16T09:00:47.948+00:00","updatedAt":"2022-11-10T14:26:52.443+00:00","extensions":{"foreignKeys":{"apiAlias":null,"extensions":[]},"internal_mapping_storage":{"apiAlias":null,"extensions":[]}},"id":"684d6b328a874eaeb222f8a67d300204","customFields":[]},"translations":null,"productConfiguratorSettings":null,"productProperties":null,"productOptions":null,"media":null,"_uniqueIdentifier":"8e35dce8d8544939ab1dce787238ca9c","versionId":null,"translated":{"name":"St\u00fcck","position":1,"customFields":[]},"createdAt":"2021-09-16T09:01:06.735+00:00","updatedAt":null,"extensions":{"foreignKeys":{"apiAlias":null,"extensions":[]}},"id":"8e35dce8d8544939ab1dce787238ca9c","customFields":null},{"groupId":"ed2ab680a4254e6cae6ba0d60a8a6aad","name":"Zubeh\u00f6r","position":1,"colorHexCode":null,"mediaId":null,"group":{"name":"Produkttyp","displayType":"text","sortingType":"alphanumeric","description":null,"position":1,"filterable":true,"visibleOnProductDetailPage":true,"options":null,"translations":null,"_uniqueIdentifier":"ed2ab680a4254e6cae6ba0d60a8a6aad","versionId":null,"translated":{"name":"Produkttyp","description":null,"position":1,"customFields":[]},"createdAt":"2021-08-24T10:49:09.081+00:00","updatedAt":null,"extensions":{"foreignKeys":{"apiAlias":null,"extensions":[]},"internal_mapping_storage":{"apiAlias":null,"extensions":[]}},"id":"ed2ab680a4254e6cae6ba0d60a8a6aad","customFields":null},"translations":null,"productConfiguratorSettings":null,"productProperties":null,"productOptions":null,"media":null,"_uniqueIdentifier":"98636429550c4ff9b3455b6d7c44d61b","versionId":null,"translated":{"name":"Zubeh\u00f6r","position":1,"customFields":[]},"createdAt":"2021-09-16T08:53:27.311+00:00","updatedAt":null,"extensions":{"foreignKeys":{"apiAlias":null,"extensions":[]}},"id":"98636429550c4ff9b3455b6d7c44d61b","customFields":null},{"groupId":"8fc49ec6b10544ac9ce0e41afbc9d6b9","name":"Hardware","position":1,"colorHexCode":null,"mediaId":null,"group":{"name":"Produktform","displayType":"text","sortingType":"alphanumeric","description":null,"position":1,"filterable":true,"visibleOnProductDetailPage":true,"options":null,"translations":null,"_uniqueIdentifier":"8fc49ec6b10544ac9ce0e41afbc9d6b9","versionId":null,"translated":{"name":"Produktform","description":null,"position":1,"customFields":[]},"createdAt":"2021-09-16T08:52:24.642+00:00","updatedAt":null,"extensions":{"foreignKeys":{"apiAlias":null,"extensions":[]},"internal_mapping_storage":{"apiAlias":null,"extensions":[]}},"id":"8fc49ec6b10544ac9ce0e41afbc9d6b9","customFields":null},"translations":null,"productConfiguratorSettings":null,"productProperties":null,"productOptions":null,"media":null,"_uniqueIdentifier":"fa9a6c69128948aa85cc85ab86377c2f","versionId":null,"translated":{"name":"Hardware","position":1,"customFields":[]},"createdAt":"2021-09-16T08:52:42.522+00:00","updatedAt":null,"extensions":{"foreignKeys":{"apiAlias":null,"extensions":[]}},"id":"fa9a6c69128948aa85cc85ab86377c2f","customFields":null},{"groupId":"4fc4ca11030447819ae2192c50e94032","name":"mit Extra Fach","position":1,"colorHexCode":null,"mediaId":null,"group":{"name":"Extras","displayType":"text","sortingType":"alphanumeric","description":"Extras","position":1,"filterable":true,"visibleOnProductDetailPage":true,"options":null,"translations":null,"_uniqueIdentifier":"4fc4ca11030447819ae2192c50e94032","versionId":null,"translated":{"name":"Extras","description":"Extras","position":1,"customFields":[]},"createdAt":"2021-04-09T07:16:02.389+00:00","updatedAt":"2021-04-09T07:16:04.203+00:00","extensions":{"foreignKeys":{"apiAlias":null,"extensions":[]},"internal_mapping_storage":{"apiAlias":null,"extensions":[]}},"id":"4fc4ca11030447819ae2192c50e94032","customFields":null},"translations":null,"productConfiguratorSettings":null,"productProperties":null,"productOptions":null,"media":null,"_uniqueIdentifier":"0043aa7891744991b8f7992bf3b54c52","versionId":null,"translated":{"name":"mit Extra Fach","position":1,"customFields":[]},"createdAt":"2021-09-16T08:48:51.673+00:00","updatedAt":null,"extensions":{"foreignKeys":{"apiAlias":null,"extensions":[]}},"id":"0043aa7891744991b8f7992bf3b54c52","customFields":null},{"groupId":"4fc4ca11030447819ae2192c50e94032","name":"Mit Extra Fach","position":1,"colorHexCode":null,"mediaId":null,"group":{"name":"Extras","displayType":"text","sortingType":"alphanumeric","description":"Extras","position":1,"filterable":true,"visibleOnProductDetailPage":true,"options":null,"translations":null,"_uniqueIdentifier":"4fc4ca11030447819ae2192c50e94032","versionId":null,"translated":{"name":"Extras","description":"Extras","position":1,"customFields":[]},"createdAt":"2021-04-09T07:16:02.389+00:00","updatedAt":"2021-04-09T07:16:04.203+00:00","extensions":{"foreignKeys":{"apiAlias":null,"extensions":[]},"internal_mapping_storage":{"apiAlias":null,"extensions":[]}},"id":"4fc4ca11030447819ae2192c50e94032","customFields":null},"translations":null,"productConfiguratorSettings":null,"productProperties":null,"productOptions":null,"media":null,"_uniqueIdentifier":"25471c6992a64d088abd6dcc4a51664d","versionId":null,"translated":{"name":"Mit Extra Fach","position":1,"customFields":[]},"createdAt":"2022-03-12T00:47:42.358+00:00","updatedAt":null,"extensions":{"foreignKeys":{"apiAlias":null,"extensions":[]}},"id":"25471c6992a64d088abd6dcc4a51664d","customFields":null},{"groupId":"2103f55cd1924cd2b1d760f6d80e0fe1","name":"Schwarz","position":0,"colorHexCode":null,"mediaId":null,"group":{"name":"Farbe","displayType":"text","sortingType":"alphanumeric","description":"Farbe","position":1,"filterable":true,"visibleOnProductDetailPage":true,"options":null,"translations":null,"_uniqueIdentifier":"2103f55cd1924cd2b1d760f6d80e0fe1","versionId":null,"translated":{"name":"Farbe","description":"Farbe","position":1,"customFields":[]},"createdAt":"2021-04-09T07:16:02.308+00:00","updatedAt":"2021-04-09T07:16:04.206+00:00","extensions":{"foreignKeys":{"apiAlias":null,"extensions":[]},"internal_mapping_storage":{"apiAlias":null,"extensions":[]}},"id":"2103f55cd1924cd2b1d760f6d80e0fe1","customFields":null},"translations":null,"productConfiguratorSettings":null,"productProperties":null,"productOptions":null,"media":null,"_uniqueIdentifier":"f7d2bf786ff7475aa24afb8979596059","versionId":null,"translated":{"name":"Schwarz","position":0,"customFields":[]},"createdAt":"2021-04-09T07:16:02.308+00:00","updatedAt":"2021-09-16T08:46:35.653+00:00","extensions":{"foreignKeys":{"apiAlias":null,"extensions":[]}},"id":"f7d2bf786ff7475aa24afb8979596059","customFields":null}],"configuratorSettings":null,"categoriesRo":null,"coverId":"7169691616e4afdac3df32f1588ddb90","blacklistIds":null,"whitelistIds":null,"visibilities":null,"tagIds":null,"categoryIds":["272a32aec0194e5b8f97bd8a497b302c"],"productReviews":null,"ratingAverage":null,"mainCategories":null,"seoUrls":null,"orderLineItems":null,"crossSellings":null,"crossSellingAssignedProducts":null,"featureSetId":null,"featureSet":null,"customFieldSetSelectionActive":null,"customSearchKeywords":null,"wishlists":null,"canonicalProductId":null,"canonicalProduct":null,"streams":null,"_uniqueIdentifier":"4be3e90bd7934207b785b3f3792a6938","versionId":"0fa91ce3e96a4bc2be4bd9ce752c3425","translated":{"metaDescription":null,"name":"Vivanco Notebook Tasche","keywords":null,"description":" Die Notebooktasche aus weichem, wasserabweisendem Material sch\u00fctzt Ihr Ger\u00e4t vor Kratzern und St\u00f6\u00dfen - und ist gleichzeitig aus umweltfreundlichem Material hergestellt.<BR><BR><H2>Highlights<\/H2><UL><LI>Wasserabweisend<LI>Zubeh\u00f6rfach auf der Vorderseite mit Rei\u00dfverschluss<LI>Umweltfreundliches Material: PET RECYCELT<LI>Rei\u00dfverschluss<\/LI><\/UL><BR><H2>Technischen Details<\/H2><BR><SPAN style=\"FONT-WEIGHT: bold\">Farbe<\/SPAN><BR>Schwarz<BR><BR><SPAN style=\"FONT-WEIGHT: bold\">F\u00fcr Ger\u00e4tegr\u00f6\u00dfe<\/SPAN><BR>13 -14 Zoll<BR><BR><SPAN style=\"FONT-WEIGHT: bold\">Diagonale<\/SPAN><BR>35,6 cm<BR><BR><SPAN style=\"FONT-WEIGHT: bold\">Material<\/SPAN><BR>PET Recycled<BR>","metaTitle":"Vivanco Notebook Tasche | co.Tec Shop","packUnit":null,"packUnitPlural":null,"customFields":{"Produkttext":"","dreisc_seo_robots_tag":"index,follow","custom_Text_Bezugsmoeglichkeiten":"","migration_new_Text_Neue_Features":"","migration_new_Text_Pressebeurteilung":"","migration_SW5COTEC_product_elio_groupinfo":" <SPAN style=\"FONT-FAMILY: ARIAL\"><SPAN style=\"FONT-SIZE: 11px\">Sch\u00fctzen Sie Ihr 13-14 Zoll gro\u00dfes Notebook optimal vor m\u00f6glichen Kratzern und St\u00f6\u00dfen beim Transport - schick, praktisch und umweltfreundlich.<\/SPAN><\/SPAN><SPAN style=\"FONT-SIZE: 11px\"><SPAN style=\"FONT-FAMILY: ARIAL\"><BR><\/SPAN><\/SPAN>","custom_markplaces_ciao":false,"custom_markplaces_ebay":false,"custom_markplaces_Amazon":false,"custom_markplaces_Dooyoo":false,"custom_markplaces_idealo":false,"custom_markplaces_geizhals":false,"migration_SW5COTEC_product_attr16":"<ul><\/ul>","migration_SW5COTEC_product_attr27":"F\u00fcr 13 bis 14 Zoll Notebooks | mit Extra Fach | Schwarz","migration_SW5COTEC_product_attr30":" Deutschland","migration_SW5COTEC_product_attr31":false,"migration_sw5cotec_product_Freigabe_Lonet":false,"migration_sw5cotec_product_Freigabe_download":false,"migration_sw5cotec_product_Artikelrabattgruppe":"202","migration_sw5cotec_product_SelectVertragspartner":"NNNNNNNNNNNNNNNNNNNNNNNNNNNNNNN","migration_sw5cotec_product_LizenzPreisinformation":"Preis pro St\u00fcck","migration_sw5cotec_product_Zielgruppeneinschraenkung":""},"slotConfig":null,"customSearchKeywords":null},"createdAt":"2022-01-05T04:39:47.551+00:00","updatedAt":"2023-11-30T00:45:04.984+00:00","extensions":{"foreignKeys":{"apiAlias":null,"extensions":[],"swagCustomizedProductsTemplateId":null,"swagCustomizedProductsTemplateVersionId":"0fa91ce3e96a4bc2be4bd9ce752c3425"},"search":{"_uniqueIdentifier":null,"translated":[],"extensions":[],"productNumber":"720321_0102528","product_number":"720321_0102528","autoIncrement":24236,"auto_increment":24236}},"id":"4be3e90bd7934207b785b3f3792a6938","customFields":{"Produkttext":"","dreisc_seo_robots_tag":"index,follow","custom_Text_Bezugsmoeglichkeiten":"","migration_new_Text_Neue_Features":"","migration_new_Text_Pressebeurteilung":"","migration_SW5COTEC_product_elio_groupinfo":" <SPAN style=\"FONT-FAMILY: ARIAL\"><SPAN style=\"FONT-SIZE: 11px\">Sch\u00fctzen Sie Ihr 13-14 Zoll gro\u00dfes Notebook optimal vor m\u00f6glichen Kratzern und St\u00f6\u00dfen beim Transport - schick, praktisch und umweltfreundlich.<\/SPAN><\/SPAN><SPAN style=\"FONT-SIZE: 11px\"><SPAN style=\"FONT-FAMILY: ARIAL\"><BR><\/SPAN><\/SPAN>","custom_markplaces_ciao":false,"custom_markplaces_ebay":false,"custom_markplaces_Amazon":false,"custom_markplaces_Dooyoo":false,"custom_markplaces_idealo":false,"custom_markplaces_geizhals":false,"migration_SW5COTEC_product_attr16":"<ul><\/ul>","migration_SW5COTEC_product_attr27":"F\u00fcr 13 bis 14 Zoll Notebooks | mit Extra Fach | Schwarz","migration_SW5COTEC_product_attr30":" Deutschland","migration_SW5COTEC_product_attr31":false,"migration_sw5cotec_product_Freigabe_Lonet":false,"migration_sw5cotec_product_Freigabe_download":false,"migration_sw5cotec_product_Artikelrabattgruppe":"202","migration_sw5cotec_product_SelectVertragspartner":"NNNNNNNNNNNNNNNNNNNNNNNNNNNNNNN","migration_sw5cotec_product_LizenzPreisinformation":"Preis pro St\u00fcck","migration_sw5cotec_product_Zielgruppeneinschraenkung":""},"swagCustomizedProductsTemplate":null,"netiEasyCouponProduct":null},{"calculatedPrices":[],"calculatedPrice":{"unitPrice":24.99,"quantity":1,"totalPrice":24.99,"calculatedTaxes":[{"tax":3.99,"taxRate":19.0,"price":24.99,"extensions":[]}],"taxRules":[{"taxRate":19.0,"percentage":100.0,"extensions":[]}],"referencePrice":null,"listPrice":{"price":24.99,"discount":-0.0,"percentage":0.0,"extensions":[]},"regulationPrice":null,"extensions":[]},"sortedProperties":null,"calculatedCheapestPrice":{"hasRange":true,"unitPrice":24.99,"quantity":1,"totalPrice":24.99,"calculatedTaxes":[{"tax":3.99,"taxRate":19.0,"price":24.99,"extensions":[]}],"taxRules":[{"taxRate":19.0,"percentage":100.0,"extensions":[]}],"referencePrice":null,"listPrice":{"price":24.99,"discount":-0.0,"percentage":0.0,"extensions":[]},"regulationPrice":null,"extensions":[]},"isNew":false,"calculatedMaxPurchase":200,"seoCategory":null,"cheapestPrice":{"hasRange":true,"variantId":"bc5e8db38bfb4a8587192fbb733dccae","parentId":"52397781983549ec955f8dddcace90ad","ruleId":null,"purchase":0.0,"reference":1.0,"unitId":null,"price":[{"currencyId":"b7d2554b0ce847cd82f3ac9bd1c0dfca","net":21.0,"gross":24.99,"linked":false,"listPrice":{"currencyId":"b7d2554b0ce847cd82f3ac9bd1c0dfca","net":21.0,"gross":24.99,"linked":false,"listPrice":null,"percentage":null,"regulationPrice":null,"extensions":[]},"percentage":{"gross":0.0,"net":0.0},"regulationPrice":null,"extensions":[]}],"extensions":[]},"cheapestPriceContainer":{"value":{"bc5e8db38bfb4a8587192fbb733dccae":{"de247962841246baae4e025ebf7fc1a0":{"parent_id":"52397781983549ec955f8dddcace90ad","variant_id":"bc5e8db38bfb4a8587192fbb733dccae","rule_id":"de247962841246baae4e025ebf7fc1a0","unit_id":null,"purchase_unit":"0.0000","reference_unit":"1.000","min_purchase":"1","price":{"cb7d2554b0ce847cd82f3ac9bd1c0dfca":{"currencyId":"b7d2554b0ce847cd82f3ac9bd1c0dfca","net":19.529411764706,"gross":23.24,"linked":true,"listPrice":{"currencyId":"b7d2554b0ce847cd82f3ac9bd1c0dfca","net":21,"gross":24.99,"linked":true,"listPrice":null,"percentage":null,"regulationPrice":null,"extensions":[]},"percentage":{"net":7.0,"gross":7.0},"regulationPrice":null}},"is_ranged":"0"},"cd8cacc8b94d4208afda80500634d7d6":{"parent_id":"52397781983549ec955f8dddcace90ad","variant_id":"bc5e8db38bfb4a8587192fbb733dccae","rule_id":"cd8cacc8b94d4208afda80500634d7d6","unit_id":null,"purchase_unit":"0.0000","reference_unit":"1.000","min_purchase":"1","price":{"cb7d2554b0ce847cd82f3ac9bd1c0dfca":{"currencyId":"b7d2554b0ce847cd82f3ac9bd1c0dfca","gross":23.74,"linked":true,"net":19.949579831933,"listPrice":{"currencyId":"b7d2554b0ce847cd82f3ac9bd1c0dfca","gross":24.99,"linked":true,"net":21},"percentage":{"net":5.0,"gross":5.0}}},"is_ranged":"0"},"default":{"parent_id":"52397781983549ec955f8dddcace90ad","variant_id":"bc5e8db38bfb4a8587192fbb733dccae","rule_id":null,"is_ranged":"0","price":{"cb7d2554b0ce847cd82f3ac9bd1c0dfca":{"currencyId":"b7d2554b0ce847cd82f3ac9bd1c0dfca","gross":24.99,"net":21.0,"linked":false,"listPrice":{"gross":24.99,"net":21,"linked":false},"percentage":{"net":0.0,"gross":0.0}}},"min_purchase":"1","unit_id":null,"purchase_unit":"0.0000","reference_unit":"1.000","child_count":"0"}},"fbd34ad550d84243a7aa76d73c2d9dd0":{"cd8cacc8b94d4208afda80500634d7d6":{"parent_id":"52397781983549ec955f8dddcace90ad","variant_id":"fbd34ad550d84243a7aa76d73c2d9dd0","rule_id":"cd8cacc8b94d4208afda80500634d7d6","unit_id":null,"purchase_unit":"0.0000","reference_unit":"1.000","min_purchase":"1","price":{"cb7d2554b0ce847cd82f3ac9bd1c0dfca":{"currencyId":"b7d2554b0ce847cd82f3ac9bd1c0dfca","gross":17.99,"linked":false,"net":15.957983193277311,"listPrice":{"currencyId":"b7d2554b0ce847cd82f3ac9bd1c0dfca","gross":18.99,"linked":false,"net":15.957983193277311},"regulationPrice":{"gross":18.99,"currencyId":"b7d2554b0ce847cd82f3ac9bd1c0dfca","linked":false,"net":15.957983193277},"percentage":{"net":0.0,"gross":5.27}}},"is_ranged":"0"},"default":{"parent_id":"52397781983549ec955f8dddcace90ad","variant_id":"fbd34ad550d84243a7aa76d73c2d9dd0","rule_id":null,"is_ranged":"0","price":{"cb7d2554b0ce847cd82f3ac9bd1c0dfca":{"currencyId":"b7d2554b0ce847cd82f3ac9bd1c0dfca","gross":28.0,"net":23.53,"linked":false,"listPrice":{"gross":28,"net":23.53,"linked":false},"percentage":{"net":0.0,"gross":0.0}}},"min_purchase":"1","unit_id":null,"purchase_unit":"0.0000","reference_unit":"1.000","child_count":null}}},"default":{"parent_id":"52397781983549ec955f8dddcace90ad","variant_id":"52397781983549ec955f8dddcace90ad","rule_id":null,"is_ranged":"0","price":{"cb7d2554b0ce847cd82f3ac9bd1c0dfca":{"currencyId":"b7d2554b0ce847cd82f3ac9bd1c0dfca","gross":24.99,"net":21.0,"linked":false,"listPrice":{"gross":24.99,"net":21,"linked":false},"percentage":{"net":0.0,"gross":0.0}}},"min_purchase":"1","unit_id":null,"purchase_unit":"0.0000","reference_unit":"0.000","child_count":"2"},"extensions":[]},"parentId":"52397781983549ec955f8dddcace90ad","childCount":0,"autoIncrement":26335,"taxId":"59e534f97f47424b959d8b142f1261a7","manufacturerId":"06c8b6ed8ac74864add7e05704502cce","unitId":null,"active":true,"displayGroup":"1d58b9b2057fffabc96dbdc202159f06","price":[{"currencyId":"b7d2554b0ce847cd82f3ac9bd1c0dfca","net":21.0,"gross":24.99,"linked":false,"listPrice":{"currencyId":"b7d2554b0ce847cd82f3ac9bd1c0dfca","net":21.0,"gross":24.99,"linked":false,"listPrice":null,"percentage":null,"regulationPrice":null,"extensions":[]},"percentage":{"net":0.0,"gross":0.0},"regulationPrice":null,"extensions":[]}],"manufacturerNumber":"D31178","ean":"7640158663851","sales":19,"productNumber":"720727_0103462","stock":8,"availableStock":6,"available":true,"deliveryTimeId":"72adfa76483f452da16bb4a89158d3d7","deliveryTime":{"name":"2-3 Werktage","min":2,"max":3,"unit":"day","shippingMethods":null,"translations":null,"products":null,"_uniqueIdentifier":"72adfa76483f452da16bb4a89158d3d7","versionId":null,"translated":{"name":"2-3 Werktage","customFields":[]},"createdAt":"2022-01-03T17:16:32.028+00:00","updatedAt":null,"extensions":{"foreignKeys":{"apiAlias":null,"extensions":[]},"internal_mapping_storage":{"apiAlias":null,"extensions":[]}},"id":"72adfa76483f452da16bb4a89158d3d7","customFields":null},"restockTime":null,"isCloseout":false,"purchaseSteps":1,"maxPurchase":null,"minPurchase":1,"purchaseUnit":0.0,"referenceUnit":1.0,"shippingFree":false,"purchasePrices":[{"currencyId":"b7d2554b0ce847cd82f3ac9bd1c0dfca","net":0.0,"gross":0.0,"linked":true,"listPrice":null,"percentage":null,"regulationPrice":null,"extensions":[]}],"markAsTopseller":null,"weight":null,"width":null,"height":null,"length":null,"releaseDate":"2022-04-07T00:00:00.000+00:00","categoryTree":["bacd37f6f0034625810f80e9f9a14821","f8022f3fc4704058b5a1fda9ae76e183","8b13a7ccdd494177b5a9e08b89dd2b2b","272a32aec0194e5b8f97bd8a497b302c"],"streamIds":["179119be876e4b7095fb936545bbd53b","3db1e5da01dd44678efa3f6ed2344078","427bc626e36b48bb802c2a4dbead0f4d"],"optionIds":["1d50c19d22684e0fa2debc9b098a115f","8e35dce8d8544939ab1dce787238ca9c","98636429550c4ff9b3455b6d7c44d61b","ef72c46b8ddc4c49b336098001c2b9b0","fa9a6c69128948aa85cc85ab86377c2f"],"propertyIds":["1d50c19d22684e0fa2debc9b098a115f","8e35dce8d8544939ab1dce787238ca9c","98636429550c4ff9b3455b6d7c44d61b","ef72c46b8ddc4c49b336098001c2b9b0","fa9a6c69128948aa85cc85ab86377c2f"],"name":"DICOTA Smart Skin Notebooktasche","keywords":null,"description":null,"metaDescription":null,"metaTitle":"DICOTA Smart Skin Notebooktasche | co.Tec Shop","packUnit":null,"packUnitPlural":null,"variantRestrictions":null,"configuratorGroupConfig":[],"mainVariantId":null,"variation":[{"group":"Auspr\u00e4gung","option":"F\u00fcr 11.6 Zoll Tablets"},{"group":"Lizenzmenge \/ -staffel","option":"1 St\u00fcck"},{"group":"Medium","option":"St\u00fcck"},{"group":"Produktform","option":"Hardware"},{"group":"Produkttyp","option":"Zubeh\u00f6r"}],"tax":{"taxRate":19.0,"name":"19%","position":0,"products":null,"rules":null,"shippingMethods":null,"_uniqueIdentifier":"59e534f97f47424b959d8b142f1261a7","versionId":null,"translated":[],"createdAt":"2021-03-23T07:56:18.643+00:00","updatedAt":"2021-04-09T07:15:59.470+00:00","extensions":{"foreignKeys":{"apiAlias":null,"extensions":[]},"internal_mapping_storage":{"apiAlias":null,"extensions":[]}},"id":"59e534f97f47424b959d8b142f1261a7","customFields":null},"manufacturer":null,"unit":null,"prices":[{"productId":"bc5e8db38bfb4a8587192fbb733dccae","quantityStart":1,"quantityEnd":null,"product":null,"rule":null,"ruleId":"de247962841246baae4e025ebf7fc1a0","price":[{"currencyId":"b7d2554b0ce847cd82f3ac9bd1c0dfca","net":19.529411764706,"gross":23.24,"linked":true,"listPrice":{"currencyId":"b7d2554b0ce847cd82f3ac9bd1c0dfca","net":21.0,"gross":24.99,"linked":true,"listPrice":null,"percentage":null,"regulationPrice":null,"extensions":[]},"percentage":{"net":7.0,"gross":7.0},"regulationPrice":null,"extensions":[]}],"_uniqueIdentifier":"96a56d6fae49489088429b3a4dfab680","versionId":"0fa91ce3e96a4bc2be4bd9ce752c3425","translated":[],"createdAt":"2022-08-08T11:33:22.017+00:00","updatedAt":"2022-10-27T08:19:29.205+00:00","extensions":{"foreignKeys":{"apiAlias":null,"extensions":[]}},"id":"96a56d6fae49489088429b3a4dfab680","customFields":null},{"productId":"bc5e8db38bfb4a8587192fbb733dccae","quantityStart":1,"quantityEnd":null,"product":null,"rule":null,"ruleId":"cd8cacc8b94d4208afda80500634d7d6","price":[{"currencyId":"b7d2554b0ce847cd82f3ac9bd1c0dfca","net":19.949579831933,"gross":23.74,"linked":true,"listPrice":{"currencyId":"b7d2554b0ce847cd82f3ac9bd1c0dfca","net":21.0,"gross":24.99,"linked":true,"listPrice":null,"percentage":null,"regulationPrice":null,"extensions":[]},"percentage":{"net":5.0,"gross":5.0},"regulationPrice":null,"extensions":[]}],"_uniqueIdentifier":"9a8341f29c674574b1558a3e2a17e44e","versionId":"0fa91ce3e96a4bc2be4bd9ce752c3425","translated":[],"createdAt":"2022-10-27T08:19:29.206+00:00","updatedAt":null,"extensions":{"foreignKeys":{"apiAlias":null,"extensions":[]}},"id":"9a8341f29c674574b1558a3e2a17e44e","customFields":null}],"cover":{"productId":"bc5e8db38bfb4a8587192fbb733dccae","mediaId":"5205e76384272c6f9c2e25a8da96a520","position":3,"media":{"userId":null,"mimeType":"image\/jpeg","fileExtension":"JPG","fileSize":85974,"title":"DICOTA Smart Skin Notebooktasche","metaData":{"width":1200,"height":900,"type":2,"hash":"4891cec1dd093ec8ea617f3a89d59253"},"mediaType":{"name":"IMAGE","flags":[],"extensions":[]},"uploadedAt":"2023-06-15T07:38:18.060+00:00","alt":null,"url":"https:\/\/www.cotec.de\/media\/0a\/8a\/16\/1686814698\/5205e76384272c6f9c2e25a8da96a520.JPG","fileName":"5205e76384272c6f9c2e25a8da96a520","user":null,"translations":null,"categories":null,"productManufacturers":null,"productMedia":null,"avatarUser":null,"thumbnails":[],"mediaFolderId":null,"mediaFolder":null,"hasFile":true,"private":false,"propertyGroupOptions":null,"mailTemplateMedia":null,"tags":null,"documentBaseConfigs":null,"shippingMethods":null,"paymentMethods":null,"productConfiguratorSettings":null,"orderLineItems":null,"cmsBlocks":null,"cmsSections":null,"cmsPages":null,"documents":null,"appPaymentMethods":null,"_uniqueIdentifier":"5205e76384272c6f9c2e25a8da96a520","versionId":null,"translated":{"alt":null,"title":"DICOTA Smart Skin Notebooktasche","customFields":[]},"createdAt":"2022-04-07T08:18:10.121+00:00","updatedAt":"2023-11-30T00:15:47.985+00:00","extensions":{"foreignKeys":{"apiAlias":null,"extensions":[]},"internal_mapping_storage":{"apiAlias":null,"extensions":[]}},"id":"5205e76384272c6f9c2e25a8da96a520","customFields":null,"blogEntries":null,"blogAuthor":null},"product":null,"coverProducts":null,"_uniqueIdentifier":"e1b9d6ad020ad4cd9ede183999e3674d","versionId":"0fa91ce3e96a4bc2be4bd9ce752c3425","translated":[],"createdAt":"2022-04-07T08:18:13.119+00:00","updatedAt":"2023-11-30T00:15:47.064+00:00","extensions":{"foreignKeys":{"apiAlias":null,"extensions":[]}},"id":"e1b9d6ad020ad4cd9ede183999e3674d","customFields":null},"parent":null,"children":null,"media":null,"cmsPageId":null,"cmsPage":null,"slotConfig":null,"searchKeywords":null,"translations":null,"categories":null,"customFieldSets":null,"tags":null,"properties":null,"options":[{"groupId":"684d6b328a874eaeb222f8a67d300204","name":"St\u00fcck","position":1,"colorHexCode":null,"mediaId":null,"group":{"name":"Medium","displayType":"text","sortingType":"alphanumeric","description":null,"position":1,"filterable":true,"visibleOnProductDetailPage":true,"options":null,"translations":null,"_uniqueIdentifier":"684d6b328a874eaeb222f8a67d300204","versionId":null,"translated":{"name":"Medium","description":null,"position":1,"customFields":[]},"createdAt":"2021-09-16T09:00:47.948+00:00","updatedAt":"2022-11-10T14:26:52.443+00:00","extensions":{"foreignKeys":{"apiAlias":null,"extensions":[]},"internal_mapping_storage":{"apiAlias":null,"extensions":[]}},"id":"684d6b328a874eaeb222f8a67d300204","customFields":[]},"translations":null,"productConfiguratorSettings":null,"productProperties":null,"productOptions":null,"media":null,"_uniqueIdentifier":"8e35dce8d8544939ab1dce787238ca9c","versionId":null,"translated":{"name":"St\u00fcck","position":1,"customFields":[]},"createdAt":"2021-09-16T09:01:06.735+00:00","updatedAt":null,"extensions":{"foreignKeys":{"apiAlias":null,"extensions":[]}},"id":"8e35dce8d8544939ab1dce787238ca9c","customFields":null},{"groupId":"ed2ab680a4254e6cae6ba0d60a8a6aad","name":"Zubeh\u00f6r","position":1,"colorHexCode":null,"mediaId":null,"group":{"name":"Produkttyp","displayType":"text","sortingType":"alphanumeric","description":null,"position":1,"filterable":true,"visibleOnProductDetailPage":true,"options":null,"translations":null,"_uniqueIdentifier":"ed2ab680a4254e6cae6ba0d60a8a6aad","versionId":null,"translated":{"name":"Produkttyp","description":null,"position":1,"customFields":[]},"createdAt":"2021-08-24T10:49:09.081+00:00","updatedAt":null,"extensions":{"foreignKeys":{"apiAlias":null,"extensions":[]},"internal_mapping_storage":{"apiAlias":null,"extensions":[]}},"id":"ed2ab680a4254e6cae6ba0d60a8a6aad","customFields":null},"translations":null,"productConfiguratorSettings":null,"productProperties":null,"productOptions":null,"media":null,"_uniqueIdentifier":"98636429550c4ff9b3455b6d7c44d61b","versionId":null,"translated":{"name":"Zubeh\u00f6r","position":1,"customFields":[]},"createdAt":"2021-09-16T08:53:27.311+00:00","updatedAt":null,"extensions":{"foreignKeys":{"apiAlias":null,"extensions":[]}},"id":"98636429550c4ff9b3455b6d7c44d61b","customFields":null},{"groupId":"8fc49ec6b10544ac9ce0e41afbc9d6b9","name":"Hardware","position":1,"colorHexCode":null,"mediaId":null,"group":{"name":"Produktform","displayType":"text","sortingType":"alphanumeric","description":null,"position":1,"filterable":true,"visibleOnProductDetailPage":true,"options":null,"translations":null,"_uniqueIdentifier":"8fc49ec6b10544ac9ce0e41afbc9d6b9","versionId":null,"translated":{"name":"Produktform","description":null,"position":1,"customFields":[]},"createdAt":"2021-09-16T08:52:24.642+00:00","updatedAt":null,"extensions":{"foreignKeys":{"apiAlias":null,"extensions":[]},"internal_mapping_storage":{"apiAlias":null,"extensions":[]}},"id":"8fc49ec6b10544ac9ce0e41afbc9d6b9","customFields":null},"translations":null,"productConfiguratorSettings":null,"productProperties":null,"productOptions":null,"media":null,"_uniqueIdentifier":"fa9a6c69128948aa85cc85ab86377c2f","versionId":null,"translated":{"name":"Hardware","position":1,"customFields":[]},"createdAt":"2021-09-16T08:52:42.522+00:00","updatedAt":null,"extensions":{"foreignKeys":{"apiAlias":null,"extensions":[]}},"id":"fa9a6c69128948aa85cc85ab86377c2f","customFields":null},{"groupId":"12b289a11ae64224a75f3d191922cc63","name":"1 St\u00fcck","position":1,"colorHexCode":null,"mediaId":null,"group":{"name":"Lizenzmenge \/ -staffel","displayType":"text","sortingType":"alphanumeric","description":null,"position":1,"filterable":true,"visibleOnProductDetailPage":true,"options":null,"translations":null,"_uniqueIdentifier":"12b289a11ae64224a75f3d191922cc63","versionId":null,"translated":{"name":"Lizenzmenge \/ -staffel","description":null,"position":1,"customFields":[]},"createdAt":"2021-09-16T08:59:29.135+00:00","updatedAt":null,"extensions":{"foreignKeys":{"apiAlias":null,"extensions":[]},"internal_mapping_storage":{"apiAlias":null,"extensions":[]}},"id":"12b289a11ae64224a75f3d191922cc63","customFields":null},"translations":null,"productConfiguratorSettings":null,"productProperties":null,"productOptions":null,"media":null,"_uniqueIdentifier":"ef72c46b8ddc4c49b336098001c2b9b0","versionId":null,"translated":{"name":"1 St\u00fcck","position":1,"customFields":[]},"createdAt":"2021-11-03T10:53:04.028+00:00","updatedAt":null,"extensions":{"foreignKeys":{"apiAlias":null,"extensions":[]}},"id":"ef72c46b8ddc4c49b336098001c2b9b0","customFields":null},{"groupId":"5f984b8d1d984fb0b1fecf2bbcd524e1","name":"F\u00fcr 11.6 Zoll Tablets","position":1,"colorHexCode":null,"mediaId":null,"group":{"name":"Auspr\u00e4gung","displayType":"text","sortingType":"position","description":null,"position":1,"filterable":true,"visibleOnProductDetailPage":true,"options":null,"translations":null,"_uniqueIdentifier":"5f984b8d1d984fb0b1fecf2bbcd524e1","versionId":null,"translated":{"name":"Auspr\u00e4gung","description":null,"position":1,"customFields":[]},"createdAt":"2022-02-23T14:48:43.222+00:00","updatedAt":null,"extensions":{"foreignKeys":{"apiAlias":null,"extensions":[]},"internal_mapping_storage":{"apiAlias":null,"extensions":[]}},"id":"5f984b8d1d984fb0b1fecf2bbcd524e1","customFields":null},"translations":null,"productConfiguratorSettings":null,"productProperties":null,"productOptions":null,"media":null,"_uniqueIdentifier":"1d50c19d22684e0fa2debc9b098a115f","versionId":null,"translated":{"name":"F\u00fcr 11.6 Zoll Tablets","position":1,"customFields":[]},"createdAt":"2023-06-15T07:44:39.385+00:00","updatedAt":null,"extensions":{"foreignKeys":{"apiAlias":null,"extensions":[]}},"id":"1d50c19d22684e0fa2debc9b098a115f","customFields":null}],"configuratorSettings":null,"categoriesRo":null,"coverId":"e1b9d6ad020ad4cd9ede183999e3674d","blacklistIds":null,"whitelistIds":null,"visibilities":null,"tagIds":null,"categoryIds":["272a32aec0194e5b8f97bd8a497b302c"],"productReviews":null,"ratingAverage":null,"mainCategories":null,"seoUrls":null,"orderLineItems":null,"crossSellings":null,"crossSellingAssignedProducts":null,"featureSetId":null,"featureSet":null,"customFieldSetSelectionActive":null,"customSearchKeywords":null,"wishlists":null,"canonicalProductId":null,"canonicalProduct":null,"streams":null,"_uniqueIdentifier":"bc5e8db38bfb4a8587192fbb733dccae","versionId":"0fa91ce3e96a4bc2be4bd9ce752c3425","translated":{"metaDescription":null,"name":"DICOTA Smart Skin Notebooktasche","keywords":null,"description":" <DIV>Smart Skin ist ein praktischer und leichter Schutz f\u00fcr Ihr Notebook. Die H\u00fclle besteht aus robustem und besonders flexiblem Neopren und legt sich somit wie eine zweite Haut um Ihr Notebook. Das Futter aus Nylex, einem weichen Polyesterstoff, sch\u00fctzt Ihr Notebook zuverl\u00e4ssig vor Kratzern.<\/DIV><DIV>&nbsp;<\/DIV><DIV>Vorne befindet sich eine Reissverschlusstasche mit Platz f\u00fcr Zubeh\u00f6r. Smart Skin hat gepolsterte Griffe f\u00fcr hohen Tragekomfort, die ausserdem so kompakt sind, dass Sie die H\u00fclle problemlos in eine andere Tasche packen k\u00f6nnen.<\/DIV><DIV>&nbsp;<\/DIV><DIV><UL><LI>Robust und elastisch <LI>Passgenau dank flexiblen Neopren <LI>Weiches Nylex-Innenfutter <LI>Reissverschlusstasche an der Vorderseite f\u00fcr Zubeh\u00f6r <LI>Gepolsterte Tragegriffe<\/LI><\/UL><BR><\/DIV><DIV><H2><STRONG>Technische Daten<\/STRONG><\/H2><\/DIV><DIV>&nbsp;<\/DIV><DIV><SPAN style=\"FONT-WEIGHT: bold\">Abmessungen<\/SPAN><BR>32,5 cm&nbsp;\/ 33,8&nbsp;cm x 3 cm x 23 cm<\/DIV><DIV>&nbsp;<\/DIV><DIV><SPAN style=\"FONT-WEIGHT: bold\">Gewicht<\/SPAN><BR>230 g<\/DIV><DIV>&nbsp;<\/DIV><DIV><SPAN style=\"FONT-WEIGHT: bold\">Kompatibilit\u00e4t<\/SPAN><BR>bis max. 11,6 Zoll oder 13,3 Zoll<\/DIV><DIV>&nbsp;<\/DIV><DIV style=\"FONT-WEIGHT: bold\">Material<\/DIV><DIV>Neopren<\/DIV><DIV>&nbsp;<\/DIV><DIV><SPAN style=\"FONT-WEIGHT: bold\">Farbe<\/SPAN><BR>Schwarz<\/DIV><DIV>&nbsp;<\/DIV><DIV><SPAN style=\"FONT-WEIGHT: bold\">Eigenschaften<\/SPAN><BR>Handgriff<BR>Gepolsterte Griffe<BR>Vordertasche mit Rei\u00dfverschluss<\/DIV><DIV>&nbsp;<\/DIV><DIV><SPAN style=\"FONT-WEIGHT: bold\">Garantie<\/SPAN><BR>24 Monate<\/DIV>","metaTitle":"DICOTA Smart Skin Notebooktasche | co.Tec Shop","packUnit":null,"packUnitPlural":null,"customFields":{"Produkttext":"","dreisc_seo_robots_tag":"index,follow","custom_Text_Bezugsmoeglichkeiten":"","migration_new_Text_Neue_Features":"","migration_new_Text_Pressebeurteilung":"","migration_sw5cotec_product_artLangtext":"<DIV STYLE=\"text-align:Justify;font-family:Georgia;font-style:normal;font-weight:normal;font-size:16;color:#000000;\"><P STYLE=\"font-family:Arial;font-size:10.666666666666666;margin:0 0 0 0;\"><SPAN><SPAN>DICOTA Smart Skin 3,9cm - 4,6cm<\/SPAN><\/SPAN><\/P><P \/><\/DIV>","migration_SW5COTEC_product_elio_groupinfo":" <DIV>Smart Skin Notebooktasche - Gut gesch\u00fctzt f\u00fcr unterwegs!<\/DIV>","custom_markplaces_ciao":false,"custom_markplaces_ebay":false,"custom_markplaces_Amazon":false,"custom_markplaces_Dooyoo":false,"custom_markplaces_idealo":false,"custom_markplaces_geizhals":false,"migration_SW5COTEC_product_attr27":"f\u00fcr 10 bis 11,6 Zoll | schwarz | inkl. 24 Monate Garantie","migration_SW5COTEC_product_attr30":" Deutschland","migration_sw5cotec_product_Freigabe_Lonet":false,"migration_sw5cotec_product_Freigabe_download":false,"migration_sw5cotec_product_SelectVertragspartner":"NNNNNNNNNNNNNNNNNNNNNNNNNNNNNNN","migration_sw5cotec_product_LizenzPreisinformation":"Preis pro St\u00fcck","migration_sw5cotec_product_Zielgruppeneinschraenkung":""},"slotConfig":null,"customSearchKeywords":null},"createdAt":"2022-04-07T04:57:46.842+00:00","updatedAt":"2023-11-30T00:15:47.676+00:00","extensions":{"foreignKeys":{"apiAlias":null,"extensions":[],"swagCustomizedProductsTemplateId":null,"swagCustomizedProductsTemplateVersionId":"0fa91ce3e96a4bc2be4bd9ce752c3425"},"search":{"_uniqueIdentifier":null,"translated":[],"extensions":[],"productNumber":"720727_0103462","product_number":"720727_0103462","autoIncrement":26335,"auto_increment":26335}},"id":"bc5e8db38bfb4a8587192fbb733dccae","customFields":{"Produkttext":"","dreisc_seo_robots_tag":"index,follow","custom_Text_Bezugsmoeglichkeiten":"","migration_new_Text_Neue_Features":"","migration_new_Text_Pressebeurteilung":"","migration_sw5cotec_product_artLangtext":"<DIV STYLE=\"text-align:Justify;font-family:Georgia;font-style:normal;font-weight:normal;font-size:16;color:#000000;\"><P STYLE=\"font-family:Arial;font-size:10.666666666666666;margin:0 0 0 0;\"><SPAN><SPAN>DICOTA Smart Skin 3,9cm - 4,6cm<\/SPAN><\/SPAN><\/P><P \/><\/DIV>","migration_SW5COTEC_product_elio_groupinfo":" <DIV>Smart Skin Notebooktasche - Gut gesch\u00fctzt f\u00fcr unterwegs!<\/DIV>","custom_markplaces_ciao":false,"custom_markplaces_ebay":false,"custom_markplaces_Amazon":false,"custom_markplaces_Dooyoo":false,"custom_markplaces_idealo":false,"custom_markplaces_geizhals":false,"migration_SW5COTEC_product_attr27":"f\u00fcr 10 bis 11,6 Zoll | schwarz | inkl. 24 Monate Garantie","migration_SW5COTEC_product_attr30":" Deutschland","migration_sw5cotec_product_Freigabe_Lonet":false,"migration_sw5cotec_product_Freigabe_download":false,"migration_sw5cotec_product_SelectVertragspartner":"NNNNNNNNNNNNNNNNNNNNNNNNNNNNNNN","migration_sw5cotec_product_LizenzPreisinformation":"Preis pro St\u00fcck","migration_sw5cotec_product_Zielgruppeneinschraenkung":""},"swagCustomizedProductsTemplate":null,"netiEasyCouponProduct":null},{"calculatedPrices":[],"calculatedPrice":{"unitPrice":115.0,"quantity":1,"totalPrice":115.0,"calculatedTaxes":[{"tax":18.36,"taxRate":19.0,"price":115.0,"extensions":[]}],"taxRules":[{"taxRate":19.0,"percentage":100.0,"extensions":[]}],"referencePrice":null,"listPrice":{"price":115.0,"discount":-0.0,"percentage":0.0,"extensions":[]},"regulationPrice":null,"extensions":[]},"sortedProperties":null,"calculatedCheapestPrice":{"hasRange":true,"unitPrice":24.9,"quantity":1,"totalPrice":24.9,"calculatedTaxes":[{"tax":3.98,"taxRate":19.0,"price":24.9,"extensions":[]}],"taxRules":[{"taxRate":19.0,"percentage":100.0,"extensions":[]}],"referencePrice":null,"listPrice":{"price":24.9,"discount":-0.0,"percentage":0.0,"extensions":[]},"regulationPrice":null,"extensions":[]},"isNew":false,"calculatedMaxPurchase":200,"seoCategory":null,"cheapestPrice":{"hasRange":true,"variantId":"4ae8e4dabfaf450cbc5933fd907d9910","parentId":"2ede880706694418b2b8347a3a857dbf","ruleId":null,"purchase":0.0,"reference":1.0,"unitId":null,"price":[{"currencyId":"b7d2554b0ce847cd82f3ac9bd1c0dfca","net":20.92,"gross":24.9,"linked":false,"listPrice":{"currencyId":"b7d2554b0ce847cd82f3ac9bd1c0dfca","net":20.92,"gross":24.9,"linked":false,"listPrice":null,"percentage":null,"regulationPrice":null,"extensions":[]},"percentage":{"gross":0.0,"net":0.0},"regulationPrice":null,"extensions":[]}],"extensions":[]},"cheapestPriceContainer":{"value":{"05e9686f8d9d435c9c63d8bbfd8d95fb":{"default":{"parent_id":"2ede880706694418b2b8347a3a857dbf","variant_id":"05e9686f8d9d435c9c63d8bbfd8d95fb","rule_id":null,"is_ranged":"0","price":{"cb7d2554b0ce847cd82f3ac9bd1c0dfca":{"currencyId":"b7d2554b0ce847cd82f3ac9bd1c0dfca","gross":115.0,"net":96.64,"linked":false,"listPrice":{"gross":115,"net":96.64,"linked":false},"percentage":{"net":0.0,"gross":0.0}}},"min_purchase":"1","unit_id":null,"purchase_unit":"0.0000","reference_unit":"1.000","child_count":null}},"4ae8e4dabfaf450cbc5933fd907d9910":{"default":{"parent_id":"2ede880706694418b2b8347a3a857dbf","variant_id":"4ae8e4dabfaf450cbc5933fd907d9910","rule_id":null,"is_ranged":"0","price":{"cb7d2554b0ce847cd82f3ac9bd1c0dfca":{"currencyId":"b7d2554b0ce847cd82f3ac9bd1c0dfca","gross":24.9,"net":20.92,"linked":false,"listPrice":{"gross":24.9,"net":20.92,"linked":false},"percentage":{"net":0.0,"gross":0.0}}},"min_purchase":"1","unit_id":null,"purchase_unit":"0.0000","reference_unit":"1.000","child_count":null}},"cfbe04d20e94451c8dcf0525e99c8de9":{"default":{"parent_id":"2ede880706694418b2b8347a3a857dbf","variant_id":"cfbe04d20e94451c8dcf0525e99c8de9","rule_id":null,"is_ranged":"0","price":{"cb7d2554b0ce847cd82f3ac9bd1c0dfca":{"currencyId":"b7d2554b0ce847cd82f3ac9bd1c0dfca","gross":24.9,"net":20.92,"linked":false,"listPrice":{"gross":24.9,"net":20.92,"linked":false},"percentage":{"net":0.0,"gross":0.0}}},"min_purchase":"1","unit_id":null,"purchase_unit":"0.0000","reference_unit":"1.000","child_count":null}}},"default":{"parent_id":"2ede880706694418b2b8347a3a857dbf","variant_id":"2ede880706694418b2b8347a3a857dbf","rule_id":null,"is_ranged":"0","price":{"cb7d2554b0ce847cd82f3ac9bd1c0dfca":{"currencyId":"b7d2554b0ce847cd82f3ac9bd1c0dfca","gross":24.9,"net":20.92,"linked":false,"listPrice":{"gross":24.9,"net":20.92,"linked":false},"percentage":{"net":0.0,"gross":0.0}}},"min_purchase":"1","unit_id":null,"purchase_unit":"0.0000","reference_unit":"0.000","child_count":"3"},"extensions":[]},"parentId":"2ede880706694418b2b8347a3a857dbf","childCount":null,"autoIncrement":27684,"taxId":"59e534f97f47424b959d8b142f1261a7","manufacturerId":"ccf24fe7d3ac48e68c04e15470172a2b","unitId":null,"active":true,"displayGroup":"b3850b31a791d60850277a0a7eed1109","price":[{"currencyId":"b7d2554b0ce847cd82f3ac9bd1c0dfca","net":96.64,"gross":115.0,"linked":false,"listPrice":{"currencyId":"b7d2554b0ce847cd82f3ac9bd1c0dfca","net":96.64,"gross":115.0,"linked":false,"listPrice":null,"percentage":null,"regulationPrice":null,"extensions":[]},"percentage":{"net":0.0,"gross":0.0},"regulationPrice":null,"extensions":[]}],"manufacturerNumber":"Platinum-87185919505","ean":null,"sales":2,"productNumber":"721031_0103757","stock":0,"availableStock":0,"available":true,"deliveryTimeId":"d89161b376724d10a9ed8409f9dc6ad5","deliveryTime":{"name":"1-2 Wochen","min":1,"max":2,"unit":"week","shippingMethods":null,"translations":null,"products":null,"_uniqueIdentifier":"d89161b376724d10a9ed8409f9dc6ad5","versionId":null,"translated":{"name":"1-2 Wochen","customFields":[]},"createdAt":"2021-03-23T07:56:18.000+00:00","updatedAt":null,"extensions":{"foreignKeys":{"apiAlias":null,"extensions":[]},"internal_mapping_storage":{"apiAlias":null,"extensions":[]}},"id":"d89161b376724d10a9ed8409f9dc6ad5","customFields":null},"restockTime":null,"isCloseout":false,"purchaseSteps":1,"maxPurchase":null,"minPurchase":1,"purchaseUnit":0.0,"referenceUnit":1.0,"shippingFree":false,"purchasePrices":[{"currencyId":"b7d2554b0ce847cd82f3ac9bd1c0dfca","net":0.0,"gross":0.0,"linked":true,"listPrice":null,"percentage":null,"regulationPrice":null,"extensions":[]}],"markAsTopseller":null,"weight":null,"width":null,"height":null,"length":null,"releaseDate":"2022-08-02T00:00:00.000+00:00","categoryTree":["bacd37f6f0034625810f80e9f9a14821","f8022f3fc4704058b5a1fda9ae76e183","126317f6daa9412497cd3d6d00a006c5"],"streamIds":["179119be876e4b7095fb936545bbd53b","3db1e5da01dd44678efa3f6ed2344078","427bc626e36b48bb802c2a4dbead0f4d"],"optionIds":["39baebfed50d4e89b2a1b5dae21b9ab6","6d322a0da95647d296d29bfc93546bb3","7cbd8dfa10bc478191fb323b090c7202","8e35dce8d8544939ab1dce787238ca9c","98636429550c4ff9b3455b6d7c44d61b","fa9a6c69128948aa85cc85ab86377c2f"],"propertyIds":["39baebfed50d4e89b2a1b5dae21b9ab6","6d322a0da95647d296d29bfc93546bb3","7cbd8dfa10bc478191fb323b090c7202","8e35dce8d8544939ab1dce787238ca9c","98636429550c4ff9b3455b6d7c44d61b","fa9a6c69128948aa85cc85ab86377c2f"],"name":"KidsCover Safe 'n Sound - Kopfh\u00f6rer","keywords":null,"description":null,"metaDescription":null,"metaTitle":"KidsCover Safe 'n Sound - Kopfh\u00f6rer | co.Tec Shop","packUnit":null,"packUnitPlural":null,"variantRestrictions":null,"configuratorGroupConfig":[],"mainVariantId":null,"variation":[{"group":"Auspr\u00e4gung","option":"Bundlepreis"},{"group":"Farbe","option":"Blau\/Orange"},{"group":"Medium","option":"St\u00fcck"},{"group":"Produktform","option":"Hardware"},{"group":"Produkttyp","option":"Zubeh\u00f6r"},{"group":"Garantie","option":"24 Monate Garantie"}],"tax":{"taxRate":19.0,"name":"19%","position":0,"products":null,"rules":null,"shippingMethods":null,"_uniqueIdentifier":"59e534f97f47424b959d8b142f1261a7","versionId":null,"translated":[],"createdAt":"2021-03-23T07:56:18.643+00:00","updatedAt":"2021-04-09T07:15:59.470+00:00","extensions":{"foreignKeys":{"apiAlias":null,"extensions":[]},"internal_mapping_storage":{"apiAlias":null,"extensions":[]}},"id":"59e534f97f47424b959d8b142f1261a7","customFields":null},"manufacturer":null,"unit":null,"prices":[],"cover":{"productId":"05e9686f8d9d435c9c63d8bbfd8d95fb","mediaId":"2e4716c2108c9b87b038b613d4af3be6","position":1,"media":{"userId":null,"mimeType":"image\/jpeg","fileExtension":"JPG","fileSize":15978,"title":"KidsCover Safe 'n Sound - Kopfh\u00f6rer","metaData":{"width":617,"height":460,"type":2,"hash":"a0f0ed9c1d9de760539ebd189512dfbd"},"mediaType":{"name":"IMAGE","flags":[],"extensions":[]},"uploadedAt":"2022-08-02T10:21:54.355+00:00","alt":null,"url":"https:\/\/www.cotec.de\/media\/90\/f1\/f5\/1659435714\/2e4716c2108c9b87b038b613d4af3be6.JPG","fileName":"2e4716c2108c9b87b038b613d4af3be6","user":null,"translations":null,"categories":null,"productManufacturers":null,"productMedia":null,"avatarUser":null,"thumbnails":[],"mediaFolderId":null,"mediaFolder":null,"hasFile":true,"private":false,"propertyGroupOptions":null,"mailTemplateMedia":null,"tags":null,"documentBaseConfigs":null,"shippingMethods":null,"paymentMethods":null,"productConfiguratorSettings":null,"orderLineItems":null,"cmsBlocks":null,"cmsSections":null,"cmsPages":null,"documents":null,"appPaymentMethods":null,"_uniqueIdentifier":"2e4716c2108c9b87b038b613d4af3be6","versionId":null,"translated":{"alt":null,"title":"KidsCover Safe 'n Sound - Kopfh\u00f6rer","customFields":[]},"createdAt":"2022-08-02T08:14:58.194+00:00","updatedAt":"2023-11-30T00:48:20.452+00:00","extensions":{"foreignKeys":{"apiAlias":null,"extensions":[]},"internal_mapping_storage":{"apiAlias":null,"extensions":[]}},"id":"2e4716c2108c9b87b038b613d4af3be6","customFields":null,"blogEntries":null,"blogAuthor":null},"product":null,"coverProducts":null,"_uniqueIdentifier":"2e443464d57a2522a42ba0d60bd83e9b","versionId":"0fa91ce3e96a4bc2be4bd9ce752c3425","translated":[],"createdAt":"2022-08-02T08:35:07.882+00:00","updatedAt":"2023-11-30T00:48:20.452+00:00","extensions":{"foreignKeys":{"apiAlias":null,"extensions":[]}},"id":"2e443464d57a2522a42ba0d60bd83e9b","customFields":null},"parent":null,"children":null,"media":null,"cmsPageId":null,"cmsPage":null,"slotConfig":null,"searchKeywords":null,"translations":null,"categories":null,"customFieldSets":null,"tags":null,"properties":null,"options":[{"groupId":"2103f55cd1924cd2b1d760f6d80e0fe1","name":"Blau\/Orange","position":1,"colorHexCode":null,"mediaId":null,"group":{"name":"Farbe","displayType":"text","sortingType":"alphanumeric","description":"Farbe","position":1,"filterable":true,"visibleOnProductDetailPage":true,"options":null,"translations":null,"_uniqueIdentifier":"2103f55cd1924cd2b1d760f6d80e0fe1","versionId":null,"translated":{"name":"Farbe","description":"Farbe","position":1,"customFields":[]},"createdAt":"2021-04-09T07:16:02.308+00:00","updatedAt":"2021-04-09T07:16:04.206+00:00","extensions":{"foreignKeys":{"apiAlias":null,"extensions":[]},"internal_mapping_storage":{"apiAlias":null,"extensions":[]}},"id":"2103f55cd1924cd2b1d760f6d80e0fe1","customFields":null},"translations":null,"productConfiguratorSettings":null,"productProperties":null,"productOptions":null,"media":null,"_uniqueIdentifier":"39baebfed50d4e89b2a1b5dae21b9ab6","versionId":null,"translated":{"name":"Blau\/Orange","position":1,"customFields":[]},"createdAt":"2022-08-02T08:30:34.682+00:00","updatedAt":null,"extensions":{"foreignKeys":{"apiAlias":null,"extensions":[]}},"id":"39baebfed50d4e89b2a1b5dae21b9ab6","customFields":null},{"groupId":"5f984b8d1d984fb0b1fecf2bbcd524e1","name":"Bundlepreis","position":1,"colorHexCode":null,"mediaId":null,"group":{"name":"Auspr\u00e4gung","displayType":"text","sortingType":"position","description":null,"position":1,"filterable":true,"visibleOnProductDetailPage":true,"options":null,"translations":null,"_uniqueIdentifier":"5f984b8d1d984fb0b1fecf2bbcd524e1","versionId":null,"translated":{"name":"Auspr\u00e4gung","description":null,"position":1,"customFields":[]},"createdAt":"2022-02-23T14:48:43.222+00:00","updatedAt":null,"extensions":{"foreignKeys":{"apiAlias":null,"extensions":[]},"internal_mapping_storage":{"apiAlias":null,"extensions":[]}},"id":"5f984b8d1d984fb0b1fecf2bbcd524e1","customFields":null},"translations":null,"productConfiguratorSettings":null,"productProperties":null,"productOptions":null,"media":null,"_uniqueIdentifier":"6d322a0da95647d296d29bfc93546bb3","versionId":null,"translated":{"name":"Bundlepreis","position":1,"customFields":[]},"createdAt":"2022-08-02T08:30:34.628+00:00","updatedAt":null,"extensions":{"foreignKeys":{"apiAlias":null,"extensions":[]}},"id":"6d322a0da95647d296d29bfc93546bb3","customFields":null},{"groupId":"7d09f126d8214246b39f9afcc88a3074","name":"24 Monate Garantie","position":1,"colorHexCode":null,"mediaId":null,"group":{"name":"Garantie","displayType":"text","sortingType":"alphanumeric","description":"Garantie","position":21,"filterable":true,"visibleOnProductDetailPage":true,"options":null,"translations":null,"_uniqueIdentifier":"7d09f126d8214246b39f9afcc88a3074","versionId":null,"translated":{"name":"Garantie","description":"Garantie","position":21,"customFields":[]},"createdAt":"2021-12-22T15:05:09.545+00:00","updatedAt":"2022-01-24T11:08:25.804+00:00","extensions":{"foreignKeys":{"apiAlias":null,"extensions":[]},"internal_mapping_storage":{"apiAlias":null,"extensions":[]}},"id":"7d09f126d8214246b39f9afcc88a3074","customFields":[]},"translations":null,"productConfiguratorSettings":null,"productProperties":null,"productOptions":null,"media":null,"_uniqueIdentifier":"7cbd8dfa10bc478191fb323b090c7202","versionId":null,"translated":{"name":"24 Monate Garantie","position":1,"customFields":[]},"createdAt":"2022-02-24T00:28:22.349+00:00","updatedAt":null,"extensions":{"foreignKeys":{"apiAlias":null,"extensions":[]}},"id":"7cbd8dfa10bc478191fb323b090c7202","customFields":null},{"groupId":"684d6b328a874eaeb222f8a67d300204","name":"St\u00fcck","position":1,"colorHexCode":null,"mediaId":null,"group":{"name":"Medium","displayType":"text","sortingType":"alphanumeric","description":null,"position":1,"filterable":true,"visibleOnProductDetailPage":true,"options":null,"translations":null,"_uniqueIdentifier":"684d6b328a874eaeb222f8a67d300204","versionId":null,"translated":{"name":"Medium","description":null,"position":1,"customFields":[]},"createdAt":"2021-09-16T09:00:47.948+00:00","updatedAt":"2022-11-10T14:26:52.443+00:00","extensions":{"foreignKeys":{"apiAlias":null,"extensions":[]},"internal_mapping_storage":{"apiAlias":null,"extensions":[]}},"id":"684d6b328a874eaeb222f8a67d300204","customFields":[]},"translations":null,"productConfiguratorSettings":null,"productProperties":null,"productOptions":null,"media":null,"_uniqueIdentifier":"8e35dce8d8544939ab1dce787238ca9c","versionId":null,"translated":{"name":"St\u00fcck","position":1,"customFields":[]},"createdAt":"2021-09-16T09:01:06.735+00:00","updatedAt":null,"extensions":{"foreignKeys":{"apiAlias":null,"extensions":[]}},"id":"8e35dce8d8544939ab1dce787238ca9c","customFields":null},{"groupId":"ed2ab680a4254e6cae6ba0d60a8a6aad","name":"Zubeh\u00f6r","position":1,"colorHexCode":null,"mediaId":null,"group":{"name":"Produkttyp","displayType":"text","sortingType":"alphanumeric","description":null,"position":1,"filterable":true,"visibleOnProductDetailPage":true,"options":null,"translations":null,"_uniqueIdentifier":"ed2ab680a4254e6cae6ba0d60a8a6aad","versionId":null,"translated":{"name":"Produkttyp","description":null,"position":1,"customFields":[]},"createdAt":"2021-08-24T10:49:09.081+00:00","updatedAt":null,"extensions":{"foreignKeys":{"apiAlias":null,"extensions":[]},"internal_mapping_storage":{"apiAlias":null,"extensions":[]}},"id":"ed2ab680a4254e6cae6ba0d60a8a6aad","customFields":null},"translations":null,"productConfiguratorSettings":null,"productProperties":null,"productOptions":null,"media":null,"_uniqueIdentifier":"98636429550c4ff9b3455b6d7c44d61b","versionId":null,"translated":{"name":"Zubeh\u00f6r","position":1,"customFields":[]},"createdAt":"2021-09-16T08:53:27.311+00:00","updatedAt":null,"extensions":{"foreignKeys":{"apiAlias":null,"extensions":[]}},"id":"98636429550c4ff9b3455b6d7c44d61b","customFields":null},{"groupId":"8fc49ec6b10544ac9ce0e41afbc9d6b9","name":"Hardware","position":1,"colorHexCode":null,"mediaId":null,"group":{"name":"Produktform","displayType":"text","sortingType":"alphanumeric","description":null,"position":1,"filterable":true,"visibleOnProductDetailPage":true,"options":null,"translations":null,"_uniqueIdentifier":"8fc49ec6b10544ac9ce0e41afbc9d6b9","versionId":null,"translated":{"name":"Produktform","description":null,"position":1,"customFields":[]},"createdAt":"2021-09-16T08:52:24.642+00:00","updatedAt":null,"extensions":{"foreignKeys":{"apiAlias":null,"extensions":[]},"internal_mapping_storage":{"apiAlias":null,"extensions":[]}},"id":"8fc49ec6b10544ac9ce0e41afbc9d6b9","customFields":null},"translations":null,"productConfiguratorSettings":null,"productProperties":null,"productOptions":null,"media":null,"_uniqueIdentifier":"fa9a6c69128948aa85cc85ab86377c2f","versionId":null,"translated":{"name":"Hardware","position":1,"customFields":[]},"createdAt":"2021-09-16T08:52:42.522+00:00","updatedAt":null,"extensions":{"foreignKeys":{"apiAlias":null,"extensions":[]}},"id":"fa9a6c69128948aa85cc85ab86377c2f","customFields":null}],"configuratorSettings":null,"categoriesRo":null,"coverId":"2e443464d57a2522a42ba0d60bd83e9b","blacklistIds":null,"whitelistIds":null,"visibilities":null,"tagIds":null,"categoryIds":["126317f6daa9412497cd3d6d00a006c5"],"productReviews":null,"ratingAverage":null,"mainCategories":null,"seoUrls":null,"orderLineItems":null,"crossSellings":null,"crossSellingAssignedProducts":null,"featureSetId":null,"featureSet":null,"customFieldSetSelectionActive":null,"customSearchKeywords":null,"wishlists":null,"canonicalProductId":null,"canonicalProduct":null,"streams":null,"_uniqueIdentifier":"05e9686f8d9d435c9c63d8bbfd8d95fb","versionId":"0fa91ce3e96a4bc2be4bd9ce752c3425","translated":{"metaDescription":null,"name":"KidsCover Safe 'n Sound - Kopfh\u00f6rer","keywords":null,"description":" <DIV><H2>Safe 'n Sound - Der ultra-robuste und sichere Kopfh\u00f6rer f\u00fcr Zuhause, die Schule&nbsp;und den Kindergarten.<\/H2><\/DIV><DIV>&nbsp;<\/DIV><DIV><UL><LI>Der ultimativ langlebige Kopfh\u00f6rer wurde speziell f\u00fcr die Schule entwickelt und ist daher auch perfekt f\u00fcr Zuhause. <LI>Der Kopfh\u00f6rer wurden in einem St\u00fcck aus leichtem und sicherem EVA-Schaum gemacht und ist damit <SPAN style=\"FONT-WEIGHT: bold\">praktisch unzerbrechlich<\/SPAN>. <LI>Um die Kopfh\u00f6rer s<SPAN style=\"FONT-WEIGHT: bold\">elbst f\u00fcr kleinste Kinder einstellbar<\/SPAN> zu machen, gibt es einen praktischen Adapter, der ganz einfach ein- und ausgeklickt werden kann. <LI>Das extrem langlebige Kabel mit seinem starken Kern und der textilen H\u00fclle ist extrem <SPAN style=\"FONT-WEIGHT: bold\">sicher, selbst wenn Kinder damit spielen oder darauf bei\u00dfen<\/SPAN>. Sollte das Kabel dennoch rei\u00dfen, kann es mit einem patentierten Twist-Klick-System entfernt und einfach ersetzt werden. <LI>Um Geh\u00f6rsch\u00e4den zu vermeiden, wurde auch die Anzahl der Dezibel ber\u00fccksichtigt und <STRONG>auf 85 dB begrenzt<\/STRONG>. <LI>Die KidsCover Safe 'n Sound Kopfh\u00f6rer sind <SPAN style=\"FONT-WEIGHT: bold\">kindersicher und nach strengen EU-Richtlinien getestet<\/SPAN>.<\/LI><\/UL><BR>Die Kopfh\u00f6rer sind besonders geeignet f\u00fcr Kinder zwischen 3 und 12 Jahren.<BR><\/DIV><DIV>Erh\u00e4ltlich sind die Kopfh\u00f6rer in Blau mit Orange, Orange mit Blau oder&nbsp;zum <STRONG>attrakiven<\/STRONG>&nbsp;<STRONG>Bundlepreis<\/STRONG> im 6er Pack mit gemischten Farben (3x Blau\/3xOrange) und 3 Ersatzkabeln.<\/DIV><DIV>&nbsp;<\/DIV>","metaTitle":"KidsCover Safe 'n Sound - Kopfh\u00f6rer | co.Tec Shop","packUnit":null,"packUnitPlural":null,"customFields":{"Produkttext":"","dreisc_seo_robots_tag":"index,follow","custom_Text_Bezugsmoeglichkeiten":"","migration_new_Text_Neue_Features":"","migration_new_Text_Pressebeurteilung":"","migration_SW5COTEC_product_elio_groupinfo":" <DIV><FONT style=\"FONT-WEIGHT: normal; FONT-STYLE: normal\" size=1 face=Arial><\/FONT>&nbsp;<\/DIV>","custom_markplaces_ciao":false,"custom_markplaces_ebay":false,"custom_markplaces_Amazon":false,"custom_markplaces_Dooyoo":false,"custom_markplaces_idealo":false,"custom_markplaces_geizhals":false,"migration_SW5COTEC_product_attr27":"Set: 3x Blau, 3x Orange, 3x Ersatzkabel | inkl. 24 Monate Garantie","migration_SW5COTEC_product_attr30":" Deutschland","migration_sw5cotec_product_artLangtext":"<DIV STYLE=\"text-align:Justify;font-family:Georgia;font-style:normal;font-weight:normal;font-size:16;color:#000000;\"><P STYLE=\"font-family:Arial;font-size:10.666666666666666;margin:0 0 0 0;\"><SPAN><SPAN>Setpreis!<\/SPAN><\/SPAN><\/P><\/DIV>","migration_sw5cotec_product_Freigabe_Lonet":false,"migration_sw5cotec_product_Freigabe_download":false,"migration_sw5cotec_product_SelectVertragspartner":"NNNNNNNNNNNNNNNNNNNNNNNNNNNNNNN","migration_sw5cotec_product_LizenzPreisinformation":"Preis pro St\u00fcck","migration_sw5cotec_product_Zielgruppeneinschraenkung":""},"slotConfig":null,"customSearchKeywords":null},"createdAt":"2022-08-02T08:35:07.428+00:00","updatedAt":"2023-11-30T00:48:21.069+00:00","extensions":{"foreignKeys":{"apiAlias":null,"extensions":[],"swagCustomizedProductsTemplateId":null,"swagCustomizedProductsTemplateVersionId":"0fa91ce3e96a4bc2be4bd9ce752c3425"},"search":{"_uniqueIdentifier":null,"translated":[],"extensions":[],"productNumber":"721031_0103757","product_number":"721031_0103757","autoIncrement":27684,"auto_increment":27684}},"id":"05e9686f8d9d435c9c63d8bbfd8d95fb","customFields":{"Produkttext":"","dreisc_seo_robots_tag":"index,follow","custom_Text_Bezugsmoeglichkeiten":"","migration_new_Text_Neue_Features":"","migration_new_Text_Pressebeurteilung":"","migration_SW5COTEC_product_elio_groupinfo":" <DIV><FONT style=\"FONT-WEIGHT: normal; FONT-STYLE: normal\" size=1 face=Arial><\/FONT>&nbsp;<\/DIV>","custom_markplaces_ciao":false,"custom_markplaces_ebay":false,"custom_markplaces_Amazon":false,"custom_markplaces_Dooyoo":false,"custom_markplaces_idealo":false,"custom_markplaces_geizhals":false,"migration_SW5COTEC_product_attr27":"Set: 3x Blau, 3x Orange, 3x Ersatzkabel | inkl. 24 Monate Garantie","migration_SW5COTEC_product_attr30":" Deutschland","migration_sw5cotec_product_artLangtext":"<DIV STYLE=\"text-align:Justify;font-family:Georgia;font-style:normal;font-weight:normal;font-size:16;color:#000000;\"><P STYLE=\"font-family:Arial;font-size:10.666666666666666;margin:0 0 0 0;\"><SPAN><SPAN>Setpreis!<\/SPAN><\/SPAN><\/P><\/DIV>","migration_sw5cotec_product_Freigabe_Lonet":false,"migration_sw5cotec_product_Freigabe_download":false,"migration_sw5cotec_product_SelectVertragspartner":"NNNNNNNNNNNNNNNNNNNNNNNNNNNNNNN","migration_sw5cotec_product_LizenzPreisinformation":"Preis pro St\u00fcck","migration_sw5cotec_product_Zielgruppeneinschraenkung":""},"swagCustomizedProductsTemplate":null,"netiEasyCouponProduct":null}],"total":4,"streamId":null,"extensions":[]}]
Jetzt gleich mitbestellen
Lieferung nur nach:
Deutschland
Artikelnummer:
720320_0104769
Das
ASUS ExpertBook B3 Detachable
eignet sich perfekt für den Bildungsbereich und ist der ideale 2-in-1-Begleiter fürs Lernen und Arbeiten - auch unterwegs. Mit seinem smarten Design, dem flexiblen Standcover und dem Multitouch-Display im 16:10-Format können Sie es sowohl horizontal als auch vertikal, als Tablet oder als Notebook verwenden.
Ob Sie im Unterricht Notizen mit dem integrierten Stylus machen oder Zahlen in Tabellenkalkulationen eingeben - das B3 Detachable ist jederzeit bereit. Dank der langen Akkulaufzeit sind Sie dabei auch ohne Ladekabel unterwegs und im Klassenzimmer perfekt gerüstet - überzeugen Sie sich selbst!
Mobilität - Perfekt für unterwegs
Das ASUS ExpertBook B3 Detachable ist der perfekte Begleiter fürs Lernen zu Hause oder auch für lange Arbeitstage. Dank der optimierten Videokonferenzfunktion, der langen Akkulaufzeit und der abnehmbaren Tastatur können Sie jederzeit und überall produktiv sein.
Umfassende Flexibilität - Für alles gerüstet
Das ASUS ExpertBook B3 Detachable kommt mit der Option ExpertStand, einem robusten Cover und der zusätzlichen intelligenten ExpertBoard-Tastatur. Das ExpertStand ist dank des Magneten leicht abnehmbar, schmutzabweisend und dient gleichzeitig als Ständer im Hoch- und Querformat. Das ExpertBoard kann dabei ebenso einfach verbunden werden - perfekt für unterwegs dank mobiler Flexibilität. Verwenden Sie es als Tablet oder Notebook und nutzen Sie es im Hoch- oder Querformat, um Ihre Dateien jederzeit komfortabel bearbeiten zu können. Unterricht, Online-Kurse, Studium, Schulprojekte, Meetings, Filme oder etwas ganz anderes - mehr Flexibilität geht nicht.
Smartes Design - Effizienz im Handumdrehen
Die optionale ExpertBoard-Tastatur wird mittels Magneten im Handumdrehen befestigt und auch wieder gelöst - für den Notebook-Modus halten Sie das Keyboard beispielsweise einfach nur an das Display und schon ist es automatisch verbunden. Darüber hinaus wurde die ExpertBoard-Tastatur mit smarten Features wie ErgoLift, ASUS Antibakterieller Schutz und ExpertWidget ausgestattet - für ein absolut komfortables Erlebnis in der Schule.
Unterschiedliche Umgebungen - Maximale Produktivität
Das ASUS ExpertBook B3 Detachable steht für absolute Vielseitigkeit und Mobilität und ist vollgepackt mit praktischen Funktionen, die das Lernen und Arbeiten in den unterschiedlichsten Umgebungen einfacher, schneller und effizienter machen. Ob Notizen in der Bibliothek oder ein Inventar im Betriebswirtschaftskurs erstellen - mit dem B3 Detachable sind Sie perfekt für jede Aufgabe gerüstet.
Praktischer Stylus Pen - Smart und leistungsstark
Das ASUS ExpertBook B3 Detachable verfügt über einen Stylus mit integriertem Stylusfach, mit dem Sie detailliert zeichnen, Notizen machen oder etwas markieren können. Dabei ist der Stift dank der integrierten Aufbewahrung jederzeit griffbereit und geht nicht verloren. Darüber hinaus ist er jederzeit einsatzbereit - dank der Ladezeit von nur 15 Sekunden für eine weitere Nutzung von 45 Minuten.
Performance - Schlank, mit Leistung für den ganzen Tag
Angetrieben von der Snapdragon 7c Gen 2 Compute Platform sorgt das ExpertBook B3 Detachable für reibungslose Nutzungserlebnisse und eine effiziente Produktivität. In Kombination mit der Power von Windows 11 wechselt das B3 Detachable nahtlos zwischen dem Notebook- und Tablet-Modus hin und her. Dabei steigert ASUS ExpertWidget die Produktivität um ein weiteres durch die Unterstützung eigener Tastenkombinationen über die Funktions- (Fn) und Zifferntasten 1-4.
Robust und hochwertig in Militär-Qualität
Unterwegs oder im Klassenzimmer kann es schon mal etwas rauer zugehen. Daher werden die Anforderungen der Industrie, einschließlich des äußerst anspruchsvollen US-Militärstandards MIL-STD 810H, nicht nur erfüllt, sondern sogar übertroffen. Das ASUS ExpertBook B3 übersteht alle extremen Umweltfaktoren, von eisigen Temperaturen bis zur sengenden Hitze, von harten Stößen bis zu alltäglichen Erschütterungen. Auch in-house wird das B3 Detachable äußerst strengen Druck-, Stoß- und Falltests unterzogen, um die Beständigkeit zu gewährleisten.
Mobile Produktivität - Smarte Features
AI Noise-Canceling-Technologie:

Die AI Noise-Canceling-Technologie filtert unerwünschte Geräusche nicht nur vom ausgehenden Audiosignal, sondern auch vom eingehenden. Auf diese Weise wird für eine kristallklare Kommunikation im Online-Unterricht, Team-Chat, bei Konferenzen oder anderen Kommunikationen gesorgt. Eine klarere Kommunikation reduziert unerwünschte Ablenkungen der Schüler und erhöht die Qualität - so, als wäre man mit anderen Menschen im selben Raum.

Rauschreduzierende Kamera:

Störendes Rauschen beeinflusst jede Kamera bei schlechten Lichtverhältnissen. Die innovative 3D-Noise-Reduction-Technologie (3DNR) in der Webcam des ASUS ExpertBook B3 Detachable reduziert dieses Rauschen um bis zu 94%. Die Bildqualität verbessert sich dadurch erheblich, ohne dass Belichtung oder Detailgenauigkeit beeinträchtigt werden.

ASUS WiFi Master:

Das ExpertBook B3 Detachable enthält die ASUS Wi-Fi Master-Technologie für schnellere und zuverlässigere Wi-Fi-Verbindungen bei noch größeren Entfernungen als jemals zuvor. In Kombination mit der Bluetooth 5.1 Technologie können Sie Ihre Lieblingsgeräte mit geringerer Auswirkung auf die Akkulaufzeit verbinden. Das B3 Detachable gibt Ihnen die Freiheit, alles zu tun - was auch immer Sie benötigen und wo immer Sie sich gerade befinden!

Dual-Kamera:

Das ASUS ExpertBook B3 Detachable verfügt über eine Standard-Webcam und eine hochauflösende 13MP-Kamera - für klare Videokonferenzen und hochwertige Fotos und Videos. Perfekt für den online Unterricht!

Mikrofon-Stummschalttaste:

Die Mikrofon-Stummschalttaste oben auf der Tastatur bietet zusätzlichen Komfort.

Benutzererfahrung - Perfektion in Vollendung
ASUS Antibakterieller Schutz:

Die Oberfläche eines jeden Notebooks beherbergt Tausende von potenziell schädlichen Bakterien. Um Ihr ExpertBook B3 Detachable hygienisch sauber zu halten, sind die Tastatur, das Touchpad und die Handballenauflage mit einer antibakteriellen Beschichtung versehen. Der international anerkannte Standard ISO 22196 hat wissenschaftlich erwiesen, dass die Beschichtung das Wachstum von Bakterien über einen Zeitraum von 24 Stunden um über 99% hemmt. ASUS Antibakterieller Schutz hält alkoholbasierten Reinigungsmitteln und hypochloriger Säure stand, damit die Oberfläche hygienisch sauber bleibt und die Verbreitung von potenziell schädlichen Bakterien vermieden wird.

Ergo-Lift-Scharnier:

Das Ergo-Lift-Scharnier des ExpertBook B3 Detachable neigt die Tastatur beim Öffnen des Notebooks automatisch in die bequemste Schreibposition. Die weit auseinanderliegenden Tasten mit langem Hub sind dabei reaktionsschnell und sorgen zusätzlich für Komfort und Präzision.

Spritzwassergeschützte Tastatur:

Die spritzwassergeschützte Tastatur verträgt Flüssigkeiten von bis zu 60cm³ ohne Schäden zu nehmen. Kleine Verschüttungen können ganz einfach abtropfen, gereinigt und getrocknet werden.

Eye-Card-Display:

Das Multitouch-Display des ExpertBook B3 Detachable im 16:10-Format ermöglicht eine intuitive Eingabe für moderne Lern- und Arbeitserfahrungen. Dabei werden dank des vom TÜV Rheinland zertifizierten geringen Blaulichtanteils die Augen besonders geschont.

Technische Daten
Betriebssystem
Windows 11 Pro Education
Prozessor
Qualcomm Snapdragon 7c Gen 2
(1MB L3 Cache, up to 2.55GHz, 8 cores)
Festplatte
128 GB eMMC
Arbeitsspeicher
8GB LPDDR4X on board
Graphikkarte
Qualcomm Adreno GPU 618
Display
Touchscreen mit 10,5 Zoll
WUXGA (1920 x 1200) 16:10
Wide view
Glänzende Anzeige
LED-Hintergrundbeleuchtung
320nits
sRGB 121%
Steckplätze
1x USB 3.2 Generation 1 Typ C-Unterstützungsanzeige / Stromversorgung
1x 3,5-mm-Kombi-Audiobuchse
Tastatur
Soft-Tastatur
Kamera
5.0M camera
13.0M camera
Audio
Eingebauter Lautsprecher
Eingebautes Array-Mikrofon
Kommunikation
Wi-Fi 5(802.11ac) (Dual band) 2*2
Bluetooth 5.1(BT version may change with OS version different)
Batterie
38 Wh, 2S1P, 2-Zellen-Lithium-Ionen
Stromversorgung
ø 4,0, 45W AC Adapter
Ausgang: 19V DC, 2,37A, 45W
Eingang: 100~240V AC 50/60 Hz universal
Farbe
Schwarz
Abmessungen (BxTxH)
26,03 x 17,21 x 0,9 cm
Gewicht
0,59 kg
Software inbegriffen
1-monatige Testversion für neue Microsoft 365 Kunden. Kredit karte erforderlich.
Zertifizierungen
Energy Star
EPEAT Silver
Sicherheit
Firmware TPM
Garantie
24 Monate Bring-In Garantie
allgemeinbildende Schulen
berufsbildende Schulen
Universitäten
Fachhochschulen
Lehrer
Schüler
Professoren
Dozenten
Studenten
Weitere Artikel von +++ ASUS +++ ansehen